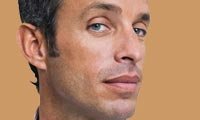 How to Find Pathways to Empathy
July/August 2013
Given their arrogance, condescension, and lack of empathy, narcissists are notoriously difficult clients. The key to working with them is being direct and transparent about the roiling emotions they trigger in us.
Finding the Offer a Client Can't Refuse
November/December 2000
After 20 years of teaching therapy, but not doing it myself, I decided I needed a lesson in humility. What better way to experience humility than to be a therapist? So I started a small practice that basically consisted of taking on the cases that, for a variety of reasons, other therapists couldn't handle: sexual violence, heartbreaking drama, money problems, celebrities. And I was quite successful, to the point that the lesson in humility was escaping me. Until I met Bob.