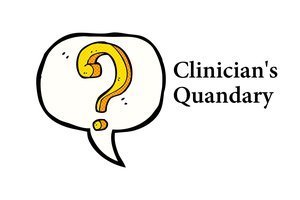 Clinician's Quandary invites your take on how you'd handle tricky scenarios in practice! On the first Tuesday of every month, we'll pose a new Quandary and collect responses. Top answers from the previous month will be posted that same day and shared with your colleagues worldwide.
This month's Quandary:
My area of the country is starting to be open back up from COVID-19 lockdown measures, but I'm still worried about the risk of seeing clients in person again although many of them are asking for that. We can sit six feet apart, but what if my client sneezes or blows their nose? Therapy with masks on doesn't feel right, but I don't even go to stores without a mask these days. What are some ways I can ease back into seeing clients in my office that ensures everyone is safe? Any tips on managing my own anxiety around coronavirus, especially as I try to ease the anxiety of my clients?
Submission Details:
Send your response in 500 words or less to info@psychnetworker.org. Include "Clinician's Quandary Submission" in the subject line. Include your name and country, city, or state in the email. Responses may be edited for clarity.
Please provide detail in your response that paints a picture of what your solution looks like in practice. Don't be afraid to get creative!
Please allow up to one month for our editors to review your submission. We'll let you know by email if your response is selected for publication.
Check out our Clinician's Quandary archive here!

Tags: Clinician's Quandary