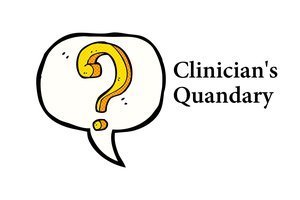 Clinician's Quandary invites your take on how you'd handle tricky scenarios in practice! On the first Tuesday of every month, we'll pose a new Quandary and collect responses. Top answers from the previous month will be posted that same day and shared with your colleagues worldwide.
This month's Quandary:
I'm a couples therapist, and I'm currently going through an emotionally wrenching separation from my partner. I'm finding it's a strange experience to try to help my clients repair their torn relationships while I can't seem to mend mine. Of course, I'm discussing this with my supervisor, but I wonder if anyone else has some words of wisdom.

Submission Details:
Send your response in 500 words or less to info@psychnetworker.org. Include "Clinician's Quandary Submission" in the subject line. Include your name and country, city, or state in the email. Responses may be edited for clarity.
Please provide detail in your response that paints a picture of what your solution looks like in practice. Don't be afraid to get creative!
Please allow up to one month for our editors to review your submission. We'll let you know by email if your response is selected for publication.
Tags: Clinician's Quandary