Girls Like Us: Fighting for a World Where Girls are Not for Sale
by Rachel Lloyd
Harper, 277 pgs
Ask Me Why I Hurt: The Kids Nobody Wants and the Doctor Who Heals Them
by Randy Christensen
Broadway Books, 270 pgs
With so many harrowing tales about homeless youth and sex-trafficked teens appearing with gruesome regularity on Law & Order: SVU and other popular crime shows, you'd hope there might be more public outrage spurring help for these young victims. Then again, since this is only TV, you might also wonder if these stories weren't so much ripped from the headlines as exaggerated fabrications. It sure would be easier to get to sleep after watching those distressing dramas, if that were so!
Don't count on a comfortable snooze yet. Two new books—Girls Like Us: Fighting For a World Where Girls Are Not for Sale, by Rachel Lloyd, and Ask Me Why I Hurt: The Kids Nobody Wants and the Doctor Who Heals Them, by Randy Christensen with Rene Denfeld—confirm that the gritty TV depictions of kids scratching out an existence on the streets is just the tip of a grimy iceberg. Together, they chronicle the real-life stories of a world of pain. They introduce us to vulnerable, already traumatized, preteen girls who are victimized by pimps and abused by johns; runaways sleeping in garbage-strewn ditches; retarded or mentally ill kids roaming the streets on their own; adolescents suffering from infections, illnesses, or lack of nutrition, with little or no access to basic medical care.
These books provide hope, represented by the projects and programs through which these authors are changing the lives of some of these kids. Randy Christensen chronicles his work as a pediatrician and medical director of the Phoenix-based Crews'n Healthmobile, a mobile medical clinic for homeless children. Rachel Lloyd, for her part, writes about sex trafficking from the dual perspective of a former teen runaway and ex-prostitute who escaped "the life." Now, as the head of a New York City nonprofit counseling center, she helps sexually exploited girls gain the psychological strength and practical skills to break free of their pimps and find their way to new lives.
Lloyd is a particularly effective advocate, giving voice to those she helps. At the same time, she makes it clear that the sex trafficking of young girls is no longer "the white slave trade," happening in other countries, but takes place in the United States. Indeed, a 2001 study from the University of Pennsylvania estimates that between 200,000 and 300,000 American adolescents are at risk for commercial sexual exploitation each year here. As the study's co-leader, Richard Estes, writes, "Child sexual exploitation is the most hidden form of child abuse in the United States and North America today. It is the nation's least recognized epidemic."
Lloyd unflinchingly brings the epidemic out into the open. She begins with the story of Danielle, a seemingly ordinary 11-year-old (yes, 11) who loves SpongeBob and Harry Potter, but who's been picked up by the cops at New York's Port Authority Bus Terminal. Danielle has been "trafficked up and down the East Coast by a twenty-nine-year-old pimp and sold nightly on Craigslist to adult men who ignore her dimples and her baby fat and purchase her for sex," Lloyd reveals. Like many of the girls Lloyd helps, Danielle has no family to turn to; with an absent father and a drug-addicted mother, she spent years bouncing from home to home in the foster-care system while longing for a sense of belonging and connection. So, following the pattern of too many other young girls lured into the sex trade, when she met an older man who paid more attention to her than anyone had before, buying her costume jewelry and sweets and stiletto heels, she was eager to believe he loved her, even as he groomed—and manipulated—her into becoming a lucrative, young whore for hire. Danielle refers to this older man as her "daddy"; nothing strange about that, since pimps like their girls to call them that, to maintain a mirage of love and sense of family fealty that helps them rationalize "Daddy's" beatings and brutality as a product of his knowing what's best for them.
Given this scenario of dependence, domination, and mind control, maybe the one stroke of luck young Danielle had was that the cops who picked her up treated her as a victim of child sex trafficking. It's a reaction that Lloyd has worked hard to bring about. She was a leading supporter of New York State's Safe Harbor for Exploited Youth Act—a law, passed in 2008, that mandates that youths under 18 who are arrested for prostitution receive services and treatment, rather than prosecution as criminals. It's because of this law that instead of racking up a rap sheet, along with a possible sentence in juvenile detention and a likely return to the same life, Danielle has gotten an intervention that could make a difference. She now has a place to live (off the streets), and group and individual counseling from Lloyd and her staff at the Girls Educational and Mentoring Services (GEMS). This is the New York City–based group that Lloyd founded in 1998, which now serves more than 300 sexually victimized girls each year.
Part of the task of counseling, Lloyd explains, is disentangling the twisted notions of love and family life these girls unwittingly have incorporated from growing up in nonfunctional, often violent, households. These distortions (such as: sex is naturally accompanied by the infliction of physical and emotional pain) were further reinforced by their dependence on and abuse by pimps who, ironically, may have provided a more structured routine and sense of identity than they'd known before. At the same time, a related thread that often runs through these girls' experiences, writes Lloyd, is that of "giving and giving and giving—taking care of their pimps, taking care of their johns' 'needs'—an ingrained pattern that often goes back to childhood when they took care of family members, whether it was younger siblings or parents." Intertwine these threads and you get a sinister kind of codependence that's hard to break free from, along with a sense of self so deflated and beaten down that it can be hard to convince these girls that they're worthy of a better existence.
At GEMS, these girls learn they aren't the only ones whose sense of normal has been skewed beyond the ken of almost everyone else. There, they find a community that allows them to open up about their pasts and begin to hope, and to encourage each other toward a less dangerous future. The fact that Lloyd herself is a survivor of similar circumstance—throughout the book, she intersperses her own harrowing story with those of the girls she helps—provides them with an example that underscores that a different future is possible. At times, this back-and-forth structure gets a bit confusing, and the girls whose stories she tells (like that of Danielle) are mostly seen in snippets, rather than as full case histories that would allow us to understand their struggles, as well as their successes, in more detail. But Lloyd presents their dilemmas with sympathy and passion, making it clear that these preteens and teens don't "choose" a life in which they're routinely sold for sex and are open targets for rape, physical abuse, and HIV infection: rather, it's their lack of choices and chances that make them easy pickings for the sex trade.
Physician Randy Christensen has also made it his life's work to help kids and young adults whose choices have been narrowed to nil. He's affiliated with the Phoenix Children's Hospital, but his office is a giant, 38-foot Winnebago that's been redesigned as a hospital clinic on wheels. As he and his nurse-practitioner make the "rounds" through tough, urban neighborhoods known for their high population of street kids, their motto could well be, "Have medicine, will travel."
The scenes of the ill youths that await them at every stop remind me of a modern-day Grapes of Wrath: "Once the word got out a van was parked nearby and offering medical care," Christensen writes, "there was almost a stampede: toddlers held in the arms of big sisters, cousins holding the hands of cousins, sheepish parents holding crying babies in their arms." Of course, none of them has health insurance—or even the basic ID that would allow them to apply for government programs (those programs that are still funded). As a result, in addition to treating ailments no child should have to suffer from—like virulent bacterial diseases resulting from living in rat-infested squats—Christensen must grapple with bureaucracies to secure whatever additional care they need. Through it all, he harbors no illusions about the depth of his patients' needs, doing his best to refer them to public or nonprofit agencies that will provide shelter, food, counseling, and a new home base from which to get an education.
He even achieves some notable successes, far beyond acute medical care. He reunites a girl who'd run away from her sexually abusive father with an aunt who agrees to care for her. He encourages another runaway to check out a group home, where she gains the confidence to forge a plan to train as a nurse. Yet for all his efforts, he can't cut through the layers of paperwork to find psychiatric help, so some of the most emotionally needy children remain lost souls on the streets.
Christensen is steadfast in his mission. But it's hard for him, as a physician—and for us, as readers—to escape a rising sense of frustration at the limits of what one lone mobile medical unit, or any individual program, can do. Ultimately, if there's a message conveyed by his book, and by Lloyd's, it's that the horror stories of homeless youth are real, and need to be addressed. They can be seen each day on the streets we ourselves travel. The projects led by Christensen and Lloyd are nothing less than inspiring. And if they, and/or their books, help develop more awareness, more funding, and more programs like these, all of us may be able to sleep a little sounder.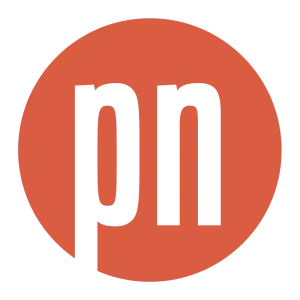 Diane Cole
Diane Cole is the author of the memoir After Great Pain: A New Life Emerges and writes for The Wall Street Journal and many other publications.
Related Topics
Online Courses