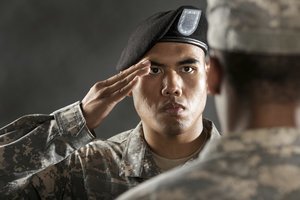 ...And the One Question You Should Never Ask Them
By Alison Lighthall - Despite good intentions, therapists working with combat veterans face several challenges. To start with, engaging combat veterans in counseling of any kind. The first session may afford your only opportunity to ease the suffering of the veterans you encounter. You have to make every interaction with them count. Here's a blueprint for making it happen.
Connecting with the Shut-down Client
Resonating with clients' inner experience is key to working effectively with emotion in therapy. With traumatized and shutdown clients, however,  it is easy to talk about, but extremely hard to do.