In the spring of 1973, a couple of months before I left for college, my parents moved into a one-bedroom apartment. I have no traumatic memories of this event, and I don't recall worrying that anyone might have thought it odd at the time. Young people my age were expected to leave the parental nest, so downsizing made perfect sense. But now when I speak about it, people are astonished. Many express sympathy; some even pity me. These days, my own daughter, Lizzy, a recent college graduate living 200 miles away, is dismayed when she learns that I've allowed guests to sleep in her sacred bedroom. n What a difference one generation can make! The truth is, I really love having Lizzy home, and she'll be welcome here if her city plans don't pan out. If she comes back home for any reason, we'll still be trendy: about 25 million young adults between between 18 and 34 are currently residing with their parents, and 65 percent of college grads move home for a year or two. It's the new family paradigm of bungee families: young adults and their boomer parents, mutually attached and living together for a while longer.
Just a generation ago, the child-rearing contract was clearly designed to last for about 18 years. Most families then, like my own, seemed pleased with a planned adolescent departure date. Kids didn't want to live at home, and after all the protesting and rebelling we'd put our parents through, they were usually relieved to see us go. By the time we'd finished high school, it was more than reasonable for our parents to assume that we'd move out and one way or another (through a job, going to college, getting married) start to stand on our own two unsubsidized feet. Most of us lived up to these expectations, not giving them a second thought—until we had kids of our own.
Family therapists were enthusiastic champions of this cultural narrative. Back in 1980, when Jay Haley's generative book Leaving Home was published, family treatment with late adolescents in the home focused on removing impediments to their departure. Parents learned to take charge and get their kids packing. Indeed, throughout much of American history, the ideal of successful maturity has touted the virtues of autonomy and individuation. The psychological necessity for such separation permeated popular sentiment, where even now it remains relatively unchallenged.
In its basic form, this story holds that most emerging adults still living at home are wretched, entitled, or manipulative kids, who are victimizing their hapless "permaparents." These parents, in turn, should get their own lives, stop being wimps and concierges, and escort their leeching offspring out the door. Good parents raise differentiated individuals who create their own paths. Even without agreeing on all the negative elements, most therapists still accept that an offspring's independence is the mark of a parental job well done, and that a successful intervention is one that helps cut the cord.
But in much of the world, over a vast range of cultures, this severing of ties has never been a goal. From most of Africa and Latin America to Italy, the Pacific Islands, East Asia, the Mideast, and Greece, extended families provide the basic family unit. Lecturing recently in Cuba, I was practically laughed out of the room for talking about how isolated emerging adults can feel in the United States; the audience couldn't imagine anything so absurd. The housing shortage there is real, but so is the assumption that members of extended families should support each other as a matter of course. In Cuba, as in other collectivistic cultures, extended families reside together, and it's quite typical for adult children to stay on at home for many years, even after marriage and babies. And why not?
The going-away story has dominated the American zeitgeist for much of our history, and has become the default setting for adolescents moving into adulthood. But now, for a variety of reasons—social, cultural, economic—the old narrative of "up and out" appears to have taken a 180-degree turn, and many observers are concerned. Frank Furstenberg, a University of Pennsylvania sociology professor and researcher who's studied emerging adults for years, recently concluded, "The conveyer belt that transported adolescents into adulthood has broken down." Like many others who therapize, analyze, and criticize what's happening, Furstenberg speaks in terms of crisis and decline. If the "correct" developmental standard is and should be "When they turn 18, start getting them out of the house," then, yes, the system is busted, and alarming numbers of families are doomed to be failures in it.
But maybe the story isn't about failure and dysfunction, but about change. In fact, it seems likelier that the forms and functions of families have evolved so rapidly over the past three decades that the old plotline doesn't fit the new reality anymore. To put it bluntly, we're not our parents' generation, and our kids aren't the way we were at their age. There's no enduring measurement of success based on what was normal and desirable back when the dinosaurs roamed the earth (as my kids like to say), in 1970. We're all coauthoring a new story, and though we don't know how it'll all turn out, it may have possibilities for strengthening family life and improving the transition from youth to adulthood in ways we never imagined.
The Beginning of a Paradigm Shift
From the 1960s onward, many boomers have consciously approached parenting with greater emphasis on connection and mutuality than our own parents did. In some kind of cohort reaction-formation, we started taking our exuberant 3-year-olds to dinner parties and asking our whiny 8-year-olds if they felt frustrated with us. Making up the rules as we went along, we were often sloppy and unclear about what the heck we were actually accomplishing, but in keeping with our values, we offered more empowerment and less hierarchy than we'd experienced. At the more absurd edges of this phenomenon, I remember hearing a mother beseech her fit-throwing 4-year-old to "Find your limits, Maggie," and I once treated a couple who'd resorted to having sex on top of the dryer because their young kids wouldn't leave the family bed.
Unlike our own parents, we've been doing away with all that hierarchy stuff and blurring the generational lines as rapidly as we can. Note how deftly we've passed along the three big markers of our youth: extramarital sex, recreational (and prescription) drugs, and the primal pleasure of good rock and roll. There's plenty of evidence for diminishing generational differences in many other spheres, too. Far more than our parents did with us, we function as a single sociocultural body, and are less apt to highlight the distinct and conflicting generational divides. We share with our kids our ideas about politics ("Yes We Did!"), casual language ("Don't dis this idea"), designer coffee, moral relativism, love of denim, and, perhaps most important, a mutual desire for this greater intimacy. Skeptics can suggest that we're suffering from steroidal narcissism, combined with delusions of eternal coolness, but they're looking at the new family paradigm through an outdated lens.
According to Jeffrey Arnett of Clark University, a pioneer researcher on emerging adulthood, the relationships between parents and their young adults are closer than at any time since before World War II. Similarly, a recent national survey of adolescents found that 80 percent enjoyed tight connections with their mothers; fathers fared less well, but still came out at a respectable 70 percent. Perhaps to the annoyance of the individuation diehards, these teens don't seem to be defining themselves by rejecting their parents and their parents' choices—and they appear to be growing up pretty well anyway.
Take a look at a favorite subject of widespread media derision: the clingy "helicopter parents," who stay directly and continually involved with their college kids. Surely, these parents, by refusing to let go and get lost, must be keeping college-going offspring from growing up. But when Jillian Kinzie, lead researcher for the National Survey of Student Engagement, recently attempted to tally the damage, surveying students at 750 colleges, she was astonished to discover that those with those highly involved parents tended to be more satisfied with their colleges, more engaged in their own learning, more collaborative, and more likely to interact with faculty members than students with less hovering parents. Another body blow to the old paradigm!
Growing numbers of the emerging adults (and parents) I treat are trying to stay deeply connected, rather than separate from each other. These days, I'm working to support them, rather than to challenge their dependence, as I might once have done. For example, Kelly, a 23-year-old recovering addict, recently told me that her parents would get anxious if they hadn't heard from her for 48 hours. Her parents help her pay for renting a room in town so she can be somewhat on her own, but she stays overnight with them quite frequently, whenever she wants to. I asked her to tell me how she made sense of their worrying, half expecting her to say she was feeling crowded and mistrusted by them, or angry that they didn't see how far she'd come. Instead, she explained that she was really glad they were fretting because after a couple of days without contact, she did begin to feel less stable, and they were right to point it out.
In an earlier time, I'd have wanted Kelly to disengage from feeling responsible for their anxiety and would have pushed harder to get her on her own two feet. I might have suggested to her parents that they back off and even encourage her to stay in her apartment for longer stretches so she could show them her ability to function as an adult. But right now, this consistent contact keeps everyone better regulated. Kelly isn't using drugs, and she demonstrates a different kind of maturity. She can recognize and name what she needs to be safe, and she appreciates her parents' help. They aren't being overprotective, as I might once have argued: they're providing her with the secure love she needs to take hold of her life.
Letting Go of Old Paradigms, Not Young Adults
The star witness for the new paradigm of connection between parents and adult children is a growing and robust research literature emphasizing the overwhelming benefits of secure attachment throughout a child's development, and particularly during the transition to full adulthood. Studies clearly conclude that the best-functioning young adults are the most confidently connected to their parents. For example, Elizabeth Hair and her colleagues, carefully analyzing longitudinal data taken by the Child Trends Data Bank from information on more than 4,000 adolescents born between 1980 and 1984, determined that the best predictor of positive academic and social outcomes at age 20 was "consistent, high-quality relationships" with parents. A similar, six-year study in the Netherlands, looking at emerging adults through their early twenties, found that attachments to parents didn't diminish over that period; moreover, the association between attachment to parents and psychological well-being remained strong and positive. So spread the word: adolescent rebellion isn't essential for shaping adult identity; extreme conflict and rupture in relationships with parents is painful and dangerous; geographic separation isn't required for psychological sovereignty.
Contrary to the get-'em-out rules of the old family paradigm, independence and intimacy aren't opposing dynamics; in fact, authentic autonomy stems from sustained healthy connections with primary caretakers—and nothing else works as well. But boomers have soaked so long in romantic U.S. cultural stories of "Go west!" separation and self-sufficiency that we're still in a pickle about what we're supposed to do. And so, despite our decision to hold our children and adolescents close, and all the good reasons not to stop doing so, the stigma and discomfort about having emerging adults at home persists, even as their numbers continue to swell. Lingering doubts bubble below the surface: maybe our parents were right?
Meet the Bungees
Categorizing families during a time of unprecedented developmental, familial, social, and cultural change has got to be a work in progress. Still, I've known and worked with numerous bungee families in recent years—families that seem to fall into seven general groups: On-Trackers, Late Bloomers, Dreamers, Regroupers, Nurturers, High-Riskers, and Long-Haulers.
On-Trackers. Everyone has stories now about emerging adults who stay at home or move back to save money, have more stability, and gain a little more life-traction. It's really the new normal. They may show up in therapy like Tori, who's 25, in graduate school in psychology, and in therapy to see what it's like "on the other side." She'd moved out on her own for a couple of years, but the pressures of working full time and going to school made her physically unwell, so she returned home and got into treatment with me. She's mildly anxious about this "regression," but she helps her mother around the house, and they enjoy each other's company. Tori's mother told her to report to me that she was "tickled pink to have her own resident therapist." Tori doesn't want to live in her old room forever, but the arrangement makes sense for now, and she's glad she has her mother's support.
Trevor, now 20, also seems to be on track, though his mother needed confirmation and asked me to meet with him "just to be sure this is okay." Ever agreeable, he wandered into my office a bit dazed, and told me how happy he was. After three appointments with him, one of these including his mom, I became convinced he really meant it. He loves living at home, and his parents have room for him. He works with his father and uncle, learning to be a stone mason, fishes with childhood friends, many of whom also live with their parents or nearby, races snowmobiles, and saves his money carefully, since he doesn't need much more to stay contented. His mother imagines he'll leave when he meets the right girl, but she'd also be delighted to have a "daughter" around, too, if he decides to stay.
Therapy for On-Trackers like Tori and Trevor focuses on supporting family members to continue just what they've been doing, and reassuring them that they don't have to feel ashamed about it. On-Track emerging adults—or their parents—in treatment may have other concerns, of course, but we do well not to create problems where none exist.
Late Bloomers. Over the years, I've seen emerging adults who need more runway time than their chronological age might suggest. Late Bloomers may just be developing adolescent levels of confidence, skill, motivation, and maturity. They feel pressure to leave home, work, and get on with their lives, and they may accordingly be fearful about disappointing their parents. They'll get to full adulthood eventually, but they're vulnerable if sent out on their own too soon, and they need extended familiar structure and support to thrive.
Nick, age 21, is an emerging adult I've seen monthly for a couple of years now. He's better at managing his Asperger's and some attention problems, but the symptoms can still get in his way. He tried going to college in another state, but came home a few months later, full of anxiety and barely sleeping. Now he's taking a few classes at a time at a community college and has held a couple of part-time jobs. His mother is occasionally frustrated by how much time he spends fooling around on the computer, but I'm helping her remain calm. Our goal isn't just to get him out of the house, but to help him feel loved, become more engaged in his life, and more skilled over time. And we're seeing some traction, thanks, in part, to a "hippie chick" he's fallen hard for. I knew we'd turned a corner a few months ago when he started demanding I help him answer the imponderable question, "What do women want?" He's gotten his driver's license, and a journalism professor has encouraged him to consider taking more writing classes. Nick is applying to a four-year college near enough that he can live at home if he needs to, and he's talking about becoming a journalist.
Another Late Bloomer, Hilary, age 23, was adopted out of extreme adversity when she was 7 years old; despite having average intelligence, she's always faced developmental challenges. She often sounds like a young adolescent in the way she speaks about her life and relationships, and friends sometimes take advantage of her. She's doing great work in therapy these days—for the first time grieving her losses, and giving voice to her frustration, anger, and desires. She's connecting the dots between her early traumas and her social struggles now, but she couldn't do this without the love and stability her parents continue to provide. Our time together is a necessary luxury, helping her face emerging adulthood with more self-awareness, confidence, and skill.
Late Bloomers like Nick and Hilary are making developmental gains, but they're following their own timetables to get to adulthood. Therapy helps them understand what they need and find the language for describing their lives, and it supports them by honoring the slower pace of their maturation.
Dreamers. These young adults stay at home or return there because real-world opportunities don't align with their ambitions (often artistic) for their lives, and they're broke. A few of the lucky ones have parents on board one way or another—wealthy enough or sufficiently emotionally invested or artists themselves—but overall, it's a lot harder to be a Dreamer these days. During this same age period in the late 1960s and 1970s, Dreamers lived on communes, under bridges, wherever the Grateful Dead had a gig, in basements, and in squalid garrets. They played music, made fiber sculptures, wrote drunken poems, and couch-surfed. That didn't seem so marginal back then, perhaps because they didn't live at home, or because the predominant zeitgeist was more welcoming. They explored their passions away from parental purview, criticism, and support.
In recent years, I've known some of the new generation of Dreamers: artists, poets, actors, musicians, computer wizards, and athletes. Some are quite talented; for most, however, in the current economy, mere talent won't secure much of a toehold. Back when I wasn't much more than an emerging adult myself, I treated a family with a Dreamer son who indulged aspirations of becoming a rock star. I felt more than a little sorry for his beleaguered mother, enduring endless jam sessions in her basement, her skinny, earnest boy unwilling to get a day job because he needed to practice and go to gigs at night. I tried to set up contracts, deadlines, compromises, none of which he'd agree to (or would she enforce), and then they dropped out of treatment. A few years after I'd worked with them, and no thanks to me, he became a superstar and bought his mother an early retirement and a house on the water. Who knew?
Dreamers come to therapy because they're anxious, depressed, and terrified, or they have parents with similar presentations, thinly masked as anger. Given some encouragement, Dreamers may speak of their ambitions with romantic wistfulness and real enthusiasm. Many families can't afford to finance the dreams of their emerging adults, but resistance to such support is often moralistic and economic. Many of us, with both feet solidly in the real world, find Dreamers, who want to do what they love, almost decadently self-indulgent. Given the opportunity to explore their passions, Dreamers will take advantage of that gift; they'll thrive with love and encouragement. Of course, eventually, most will learn how to align their dreams with the world as it is, and will find ways to become more self-supporting. It's often just a matter of time and faith.
Carolyn's parents came to me for consultation after she'd returned home from college without any idea of what to do next. They reported that their marriage was suffering because they disagreed about what to do. Her father bragged about her artistic talent, noting that she'd been drawing and painting since she could hold a crayon. She'd had shows and won awards. She'd created a studio out of the room formerly occupied by her (successfully launched) sister, and painted there almost every day. Her father was paying for art classes, which her mother felt was indulgent, since Carolyn had no job. They agreed that Carolyn was easy to live with and didn't pose a major financial problem for them. She was quiet, and she pitched in with cleaning and yardwork. Still, her mother fretted: shouldn't Carolyn be finding something useful to do? They talked favorably of women friends of theirs who'd made art and quilted while their husbands supported them, but they didn't see their daughter as "the Cinderella type," who'd find a rich prince to take care of her. Her father talked about the economy, about her talent, and about his pleasure in having her around—but her mother rolled her eyes at him. They turned to me to tell them what to do.
I noted (a bit cagily) that Carolyn's own voice was missing from the discussion. What did she think she needed in the way of time and support? Did she have a plan? Perhaps she might be able to reassure them more effectively than I could. Dreamers worry as much as the rest of us, but they've got a fire inside that can be hard for them to ignore. Before the consultation ended, I told this nice couple all about emerging adulthood and offered them some encouraging statistics about the longer term. (I was seeing them before the economy tanked; I might not be so upbeat now.) I discussed the importance of secure love and dreaming for a healthy transition to adulthood.
Carolyn's mother called me a couple of days later sounding more optimistic. They'd had a productive family meeting, and Carolyn had offered them a compelling and reasonable timetable, not for moving out, but for finding steady, full-time work. If old tensions resurfaced, they'd talk about it as a family and call me if they couldn't resolve matters on their own.
Dreamers like Carolyn, if they aren't paralyzed by despair and pressure to be and do something else, may be willing to enter into a conversation about where they fit in the world, and how to adjust their dreams without selling out or compromising their souls. This might not take long, once the stress level is reduced. Anthony, an aspiring professional soccer player, sustained some injuries, an incapacitating panic, and his grandmother's death almost all at once. His father brought him home and took the pressure off. Less than a year later, Anthony found a new bliss coaching an elite team of inner-city kids. Lucy, another Dreamer, tried for several years to make money as a cellist. Her mother was deeply invested in her daughter's music career. It took a while for both of them to accept that this wasn't to be. Lucy, now 31, plays for joy in a string quartet, lives with her partner, and holds an office job she likes well enough. With less struggle and a little more support, parents may help their Dreamers find the space to explore their passions, own their lives more fully, make compromises on their own terms, and sometimes even realize their dreams.
Regroupers. A growing number of bungee families are forming around the unique needs of Regroupers: young adults who've left, but returned home under stressful conditions. They may graduate from college, but don't get jobs or find places to live; they have messy relationship breakups, work disappointments, and changes of heart. They don't necessarily want to be living with their parents again, but they usually feel they have nowhere else to go. Parents offer them a safe haven to regress a bit, lick their wounds, and summon up the courage to look around and try again.
Jillian, age 25, dropped out of her culinary-school program after conflict with the administration, which led to the prospect of her dismissal for volatile behavior. She moved back home and quickly got a job as a breakfast cook in a diner—hardly the career she'd envisioned. She knows she needs more training before she can leave our small town. She doesn't like being told what to do when she thinks she knows it already. She's been fired from many jobs before this latest round; her sense of outrage and her tendency toward insubordination don't go over well anywhere (though I rather admire her feisty, if adolescent, spirit). Her mother and stepfather aren't pleased with this pattern, but they're letting her stay with them a while, and they're helping pay for therapy. They set the ground rules right away: she pays rent—and cooks for them, too.
Jillian's insecurity, anger, and disappointment surface quickly when I question her narrative of events; though I intend to be kind and curious, she's sensitive to any whiff of adult judgment. She's flounced, indignantly, out of my office on two separate occasions, and has gotten me to beg forgiveness before settling down to engage in the work we've had to do. She knows she needs to develop better social, problem-solving, and self-soothing strategies to become a less temperamental chef; time to regroup gives her the safety and motivation to do just that.
Nurturers. Emerging adults are moving back home with their own children in increasing numbers (one recent AARP report estimated that there were 6.2 million multigenerational households in the United States in 2008, up from 5 million in 2000). Nurturers move back home because they have kids and no jobs, or they need help with their children so they can keep jobs. One nurturer I saw in therapy had never moved out. She'd become pregnant as a teenager, and her mother was helping raise her son—while continuing to parent my client. In racially and ethnically diverse families and in rural America, this multigenerational model of care has always been the norm, as in many other places in the world, and now it's spreading rapidly beyond traditional race and class boundaries into the white middle class.
I treated another sort of Nurturer a couple of years ago and still wonder how many emerging adults there are like her out there. Twenty-six years old, Melissa gave up her job and life in the big city to return home to take care of her father, teenage brother, and dying mother. We met for a while after her mother had died, sorting out her own life choices and grieving. It's important to say that she didn't feel that her life was on hold, even though small-town Vermont in the winter can feel that way for most people. Instead, her return to the nest was purposeful and meaningful; she needed to be home with her family. Still living there, she's become an emergency medical technician and a hospice volunteer.
High Riskers. Like my client Kelly, the recovering addict, High Riskers are emerging adults too fragile to manage life on their own. They have serious problems with addictions, PTSD, depressive episodes, and problems with the law—which necessitate ramped-up external support and structure. Isolation and too much independence can push them further toward the edge and place them at even more risk.
Jeremy, age 24, seemed to be managing his own life for a couple of years. He had a steady relationship, did carpentry odd jobs, and paid rent on a small house with his girlfriend. But then he got arrested for growing marijuana and was incarcerated for a few months, and his girlfriend moved back in with her parents. Now out on probation, he faces serious jail time if he messes up. His parents invited him home with open arms; the alternative is just too risky.
Emerging adults like Kelly and Jeremy are at a high risk of failing to become competent adults. Without support, they're likely to end up in a hospital or a prison, on the street, or worse. They don't have the skills, resources, strengths, or judgment to make it on their own, and they need the benefit of other adults' prefrontal cortices—those of their parents, therapists, families, and friends—to keep them safe until they grow one of their own.
Long-Haulers. Finally, there are, and have always been, emerging adults with chronic physical, emotional, and/or social problems, for whom long-term care is essential. Two generations ago, many of them ended up in institutions; today, even when group care is available, parents play an enduring nurturing role. Support groups in communities and virtual communities on the web abound for Long-Hauler families, helping them manage their emerging adults' disabilities. Therapists can play an important role, helping these families see that, even with their unique challenges, they're part of the new bungee family paradigm, too. They're less isolated than they used to be.
Long-Hauler parents need plenty of specialized support. For example, I've been seeing Matt's mother every couple of months for a few years, helping her manage her depression and stress. Matt, now 26, struggling with schizoaffective disorder, has been in and out of hospitals since he was 17. He's been hospitalized less frequently since his parents recognized the warning signs and decided that he should live with them, but it's a lot of work, and they need more respite than they can get. Still, his mom isn't as alone as she used to be: she knows plenty of other parents in similar circumstances, and with my support, she's confident she's doing the right thing for her son.
Hard Realities
There's no question that the transition from adolescence to full-fledged adulthood lasts longer than it used to. Emerging adults are taking five to ten years longer than a generation ago to meet the common measures of adulthood: getting and keeping a job, finding a life partner, having a family, attaining some financial independence, taking on responsibilities, owning property, even just feeling grown up. There's some substance to the idea that age 30 now looks a lot like our age 20 did. It's common in the industrialized world, not just in the United States, and it opens up a window for both amazing self-discovery and a crushing sense of personal defeat.
An obvious cause of the difficulties experienced by young adults, and of the precipitous increase in the number of bungee families, is the deterioration of the world's economy. Hard times are particularly hard on emerging young adults because they've accrued such a dramatic increase in debt by the time they've come of age, compared with a generation ago. They're not the only ones getting buried in debt, of course, but debt is affecting them in particularly harsh ways. As discussed in depth by Anya Kamenetz in her book Generation Debt: Why Now Is a Terrible Time to Be Young, college students nationwide are graduating with an average of $20,000 in loans, plus thousands more in credit-card debt. They enter adult life paying backward, not saving forward. The job market for people under age 35, particularly those lacking college degrees, is increasingly unstable and inadequate as the cost of living rises along with unemployment rates that disproportionately punish them. Our faltering economy maintains an underclass of poorly educated young workers stuck with dead-end, low-wage service jobs as cashiers, burger flippers, sales clerks, and low-level tech-support geeks. For many, these jobs provide the only source of income, and in the current climate, their economic futures are bleak.
Secure Love
In addition to responding to the challenges of a changing economy, the new bungee family has evolved as a consequence of dramatic shifts in the intimacy expectations and opportunities for emerging adults, who enter into first marriages significantly later now: about ages 26 for women and 28 for men. They're older, but still not so old. Economic uncertainty probably plays a role in relationship instability and reinforces a shorter-term approach to looking for love. Even quite committed young couples speak of waiting until they're more established—settled at work, finished with their schooling, more hopeful about their economic futures—before tying the knot. It's got to be hard to imagine being responsible for someone else, much less supporting a family, when you're living paycheck to paycheck.
We boomers worry loudly and chronically about a new generation of "commitment phobes," but we ourselves have paved the way for breaking out of the traditional, rigid, heterosexual dictates that once sent emerging adults scurrying to marry early and stay that way for life, happy or not. We demanded "freedom," which meant acceptance for cohabitation (whose rates since 1960 have increased more than 1,100 percent), serial monogamy, single unwed parenthood, gay and lesbian unions, and the choice to remain single and childless. About half of us have divorced, remarried, and (quite likely) divorced again. Many boomers have dated our own way through the adolescence of one or more of our kids, who may have parents they never see, half-siblings, stepsiblings, stepparents, and ex-stepparents. They've ridden, without choice, whatever relationship roller-coaster rides we've taken them on. It's no wonder that they may be leery of closing the deal too soon!
Economic hardship, multiple options, and poor models for how to make marriages succeed may all contribute to postponing emotional commitment, but the same factors have made the secure love provided by bungee families even more essential. Emerging adults, like everyone else in the world, need to know that in time of need, someone will reliably and predictably be there for them. Parents traditionally fill this role with young children, spouses or long-term partners for each other, adult children for elderly parents unable to care for themselves. Everyone needs secure love, at every age and stage of life. Friends can provide it, and therapists can, too; there's no rule that only families can take care of people this way. But the culture has created a kind of secure-love dead zone for emerging adults living on their own. Without committed partners, stable jobs, health insurance, or established communities, and with a peer network going through a similar upheaval, they may desperately need parents who tell them, "I am still here for you when you need me."
The new bungee family offers emerging adults—and our fragmented social fabric—a healing alternative, one that's injecting the best social capital available into the human mix. It may represent today's best promise of real multigenerational relationships: attachment, connection, support, and a warm blanket on a cold night. Our loss of economic capital is troubling, but it's being made intolerable by the attendant drop in social capital. Rich or poor, our emerging adults may be unable to take hold without having people they can rely on; though there are many kinds of social capital, a loving family is surely the most essential of them all.
Someday, not far off, the tables may turn, and we boomers ourselves will be asking for help. As recent economic events have unfolded, we shouldn't be confident that our employers and our government will provide for us. I'm not suggesting this as a mercenary motive for parental kindness, but as a reason to consider that bungee families may have lasting relevance. If we're lucky, in the next bungee wave, we're going to be someone's old adults. Down the road, the bungee family, with its guarantee of secure love, may seem even more wonderful.
It seems fitting that this millennium is host to a new American family paradigm; as nations have become more interdependent, we've started looking more like much of the rest of the world. We're transforming our tough, restless mythology of rugged, independent adulthood into something more enduring and comforting. I suspect the bungee family isn't a temporary shift, like emergency dollars given to a failing car manufacturer, but a developing institution, which will continue to promote secure attachment, mental health, family intimacy, and strength. So I'll tell Lizzy that if that job prospect in the city doesn't work out, and if Vermont doesn't seem as dreary as it did four years ago, her old room is still ready for her.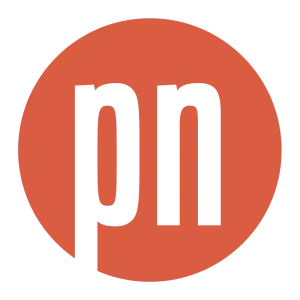 Martha Straus
Martha Straus, PhD, a professor in the Department of Clinical Psychology at Antioch University New England, is the author of No-Talk Therapy for Children and Adolescents, Adolescent Girls in Crisis, and Treating Traumatized Adolescents: Development, Attachment, and the Therapeutic Relationship.
Related Topics
Online Courses