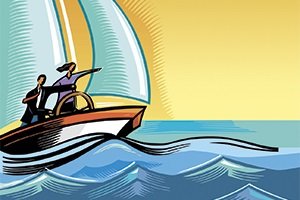 Navigating Therapy with Today's Clients
January/February 2018
Today's clients are shifting out of their customary position of mannerly deference and asserting far more specifically what they want—and don't want—from therapy. Increasingly, therapists are moving from the role of acknowledged expert in the room to something approaching an informed colleague. For some, it's a sea change in professional identity, but a growing body of evidence suggests it pays off.
Magazine Article
Medical Science is Finally Catching Up With Family Therapists
September/October 1998
A hunger for the sacred permeates much of Western culture now, along with a willingness to learn from what was once called the primitive and the superstitious. We are not sure what we are missing, but we know we are missing something.
Magazine Article