Although it was more than 20 years ago, I can still remember how disorienting it was as a doctoral student to make the transition from learning about helping people in a classroom to sitting in front of a flesh-and-blood client who needed help. Because I spoke Spanish and local hospitals had a shortage of bilingual clinicians, I was one of the lucky graduate students who found a placement quickly. Generally, there weren't enough training sites to accommodate the number of students seeking internships and externships.
Some say it's even harder now to get your supervised hours. Experienced clinicians are busy with their own clinical and administrative responsibilities on top of training expectations. Many private practice groups expect graduate therapists to recruit their own clients. Interns are still unpaid and often receive low-quality supervision, consisting solely of reviewing paperwork.
Within the first month at my internship, I recall one of my clients pacing around the medical room where I held sessions, smiling nervously and muttering to herself.
"Would you like to try to sit down?" I suggested.
"I can't," she said wringing her hands. My body is so jittery right now that I have to keep moving."
The previous week, she'd come to therapy to work on her low energy and sadness, and now here she was, speed-walking around my office, almost giddy. I felt lost, worried for my client, and uncertain about how I should proceed. Ultimately, I assessed for safety and accompanied her to the front desk of the clinic to help her schedule an appointment with a psychiatrist. When we parted, I sat in my office gazing at a white wall, feeling anxious as I went over her symptoms in my mind.
A few weeks later, when I spoke to my supervisor about this client, she asked, "Why didn't you contact me right away?"
"I didn't know I could," I replied.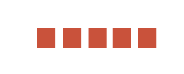 As a fledgling therapist, if you don't have a reliable, nonjudgmental supervisor—or if you struggle to lean on the supervisor you have—it can feel as if you're steering a ship through a storm with no lighthouse to guide you.
Once I was licensed, I took on supervisory roles in the clinics where I worked because I wanted new therapists to get the support they needed at a time when it would have the biggest impact on their careers. It became my passion to help them grow in confidence and skill.
Unfortunately, my interest in supervision fell by the wayside when I became a new mom and left my job at a public hospital. Between building a private practice and managing motherhood, my time was limited. The few new therapists who sought me out for supervision usually couldn't afford my fee, given that they were just starting their careers. Over time, I primarily took on individual and couples therapy clients, and the lack of diversity in my clinical responsibilities began to burn me out.
Then, last year, at the end of a long workday, I received an email from two Stanford University students, Gun and Melinda. "We're looking to bring genuinely affordable therapy to universities by connecting cost-conscious college students with unpaid graduate counseling interns," they wrote.
Probably a scam targeting eager-to-help, bleeding-heart therapists, I thought. Nevertheless, I felt impelled to click on their website. It turned out they were legitimate, and I decided to respond.
Gun was a senior in college and Melinda a junior. When we met over Zoom, I was struck by how self-possessed and eager they were. They told me they'd looked for Stanford alumni on LinkedIn, found me, and sifted through my website, hoping I'd at least talk to them about their idea.
"You'd be the perfect fit for our organization," Melinda said.
"We're looking to address three problems at once," Gun chimed in. "Interns who need supervision, clients looking for affordable therapy, and supervisors who want to mentor supervisees. We'll pay second-year masters students a stipend while providing them with quality supervision so they can accrue the hours they need to complete their degree. But we'll also help college students get affordable therapy. And clinicians like you, who are interested in supervising, can support these therapists from anywhere in the country online."
Gun and Melinda hadn't been able to find affordable mental health care—something many of their peers had also struggled with. They'd taken action. I was touched by their determination and lack of cynicism.
"I'm intrigued," I said at the end of our call.
After several weeks of discussions, I signed on as a supervisor. Before long, Gun and Melinda asked if I'd accept the role of their organization's clinical director. We had regular meetings and eventually came up with a name for the platform: Sol Health. Sol in Spanish means sun, symbolic of bringing light to darkness. Right now, we're envisioning Sol Health as a nationwide platform, and we've begun beta testing in New York.
I don't know what the future will bring for today's interns, clients, and supervisors, but I do know we need out-of-the box thinkers to address disparities in the world of mental health care, and I'm grateful to be part of an evolving solution.

Related Topics
Online Courses