I'd just experienced a painful loss and felt my whole world had collapsed. But even when my own skin didn't feel safe, my therapist's office was a refuge. In that room, reassured by her care and presence, I was beginning to feel, at times, that I might someday be okay again. Often the work of healing felt like doing something akin to yoga in an earthquake, but if my therapist stayed very, very still and ready to catch me, I thought, perhaps, I could get there.
Then, on one particularly rough day, when it was a struggle to even go to therapy, I was shocked to walk through the door and find her office completely redecorated. Without any prior notice, the space that had held me for so long, with its muted hues and comfortable furniture, had changed to such an extreme that I felt almost dizzy as I navigated the room. In what used to be open space between us, a new coffee table now seemed like a brick wall. The cushioned chair I'd sunk into week after week had been replaced by one without armrests, and I pictured myself collapsing off the edge into a heap on the floor.
I felt obligated to compliment her on the décor, but as a clinician, I was furious at the thought that she'd failed to warn other clients in vulnerable states about these disorienting changes. My tough side kicked in. Recalling all the times she'd observed that I never get angry at people who mistreat me, I asked pointedly what on earth she was thinking to make such a sudden redesign without preparing her clients. As I registered my protest, my ire only increased. I even went as far as to ask her about her personal safety plan should an angry client smash this new glass table.
I think I scared her, but at that moment I needed a solid clinician to hold my feelings. Instead of patiently listening, however, she abruptly pushed the coffee table to the side, annoyance flaring in her eyes. When she remarked that I clearly don't want any boundaries between us, it sounded like an accusation. I left the session feeling angry and bereft.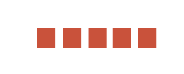 When working with my own clients on distress tolerance and dialectics, I'd often present an immediately tangible example: my experience of subletting an office in the perfect location but having to occupy it with someone else's unattractive stylings. My clients all seemed to get this: we can be happy and unhappy with our circumstances at the same time. But when I learned that the space was to become my own, they were thrilled for me. "It's your dream!" many exclaimed.
It might have been my dream, but I approached it like our project. Some clinicians might balk at this idea, but I hadn't forgotten how it had felt to have a therapist abruptly redesign our holding environment. More importantly, as a trauma therapist, my goal is to help clients shed old schemas around attachment and explore feelings of invisibility, obliteration, control, and shame. One thing I've found contributes to shame in the therapeutic relationship is a client's inability to feel they can contribute by helping me with anything. I soon realized here was a perfect opportunity to even that playing field a little, through a collaborative exercise.
I broached the subject by first sharing the good news about the office now being mine, and then by telling my clients that I'd once had a therapist who renovated her office without any heads up. I let them know I wanted this to be as smooth a transition as I could make it. In fact, I invited their ideas to make the room more comfortable. "A fountain!" "A throw blanket!" "A foot rest!" "A toy box!" "Paint over those brown doors!" "Paint the room lavender!" We giggled, we compromised, and I reassured them that they'd get an update each week about what would be different when they next came in. Getting the message that I welcomed their input, made each client sit up a little straighter.
The space I'd been subletting had orange walls, brown carpeting, mustard-colored seating, and gold and red paisley throw pillows with matching curtains. All of it was an assault on my sense of aesthetics, and I did a poor job keeping that a secret. In fact, my intolerance for the look of the room became an ongoing joke. My clients seemed more than ready for me to settle in comfortably, perhaps feeling this could only help me help them. So up went the cream paint squares, along with the carpet samples in sandy hues.
We'd never really discussed the experience of the space, so it was interesting to learn how a room that had always seemed small and depressing to me felt too large to most of my clients, who wanted a sense of more closeness. But I also found that clients differed in their vision of how to achieve that. One wanted a cozy throw blanket to wrap herself in. Another, who routinely wraps herself in her coat, was horrified at the idea of snuggling under something belonging to me. One wanted bigger art; another was afraid that the art would trigger her, so we talked about what types would be tolerable. These were rich, therapeutically valuable, and warmly collaborative talks.
Since I specialize in treating complex trauma, the work I do with clients is long term, and exploring what would make our space feel safe for each person communicated powerful messages of deserving and care. This was also an empathy-building exercise, because each client had to acknowledge the fact that other people, perhaps with different needs, worked with me as well.
These conversations were also a way for clients to take me in as a real person—a traveler, an artist, in addition to a professional in a position of authority—and tolerate that dialectic. In fact, as the odors from the new paint and carpet drove me up the wall, my clients found it humorous to see my neuroses come out. At one point a client said, "It's really not that bad. Get over it already!" To which I responded, "Hmm, I think I'll hold onto that line!" We laughed.
No, not everyone got their re­quests for the space granted, but I wasn't really worried about how it would all play out. My clients know me well enough to argue things comfortably. They also know that the beach is my happy place, so there was some excited anticipation around the office becoming akin to a little getaway. In a few cases, we were able to explore the fantasy that they would feel more like they were in my home.
Then there was the truly touching part. Since I work in a small, religious-enclave sort of town, my clients knew I'd recently lost my mother, who was also a psychotherapist and my mentor. To my deep surprise, several clients actually asked if I could include some items from her office in mine, and so I did. I showed them the ceramic polar bear and the collection of tiny bottles I used to play with on her office floor as a child. My clients lit up at this. And they were impressed by her priceless collection of the Complete Writings of Freud.
The end of this office renovation had its interesting moments. When the last knickknack had been placed and I was feeling quite content with it all, one client looked around and said pointedly, "There's still that little hole in the ceiling." I didn't miss the opportunity to discuss that reaction and its connection to the extreme perfectionism that so often interfered with her ability to enjoy life.
Several weeks later, my most dissociated client, who'd never been able to step out of her inner world long enough to even wish me a happy holiday, walked in with a gift. "Here's something you need for the space," she grinned. I tried to remember if I'd ever seen her smile before, or if I really knew what her eyes looked like; they were always pointed at the floor. And here she was, giving me something, and grinning.
What she handed me was an electric diffuser, which I'd never seen before, and certainly didn't know how to put together. She explained that I could fill it with lavender, lemon, or orange oils—and she quickly decided where it should go. As she got to work assembling it, I stood awestruck at the opportunity to see a different side of her. This began a new chapter in our work. She started to educate me on gluten-free, all-natural cooking—something I had no idea she was even into—and I happily became the tasting guinea pig as our bond deepened.
Sitting in the newly decorated office—with its sand-colored carpeting, cream walls, soft paintings suggesting the sea in hues of blue, my mother's blue and white porcelain desk lamp and matching tape dispenser—I felt deeply grateful. It was now a space created by the interplay of many tastes, sensibilities, and personalities: a transformed space, which I hoped would bring a new element of transformation to the work that would go on there.
Lili Bernstein Goralnick, LCSWR-CCTP, is a certified clinical trauma professional and an advanced certified EMDR clinician. She provides culturally competent individual and group psychotherapy to Orthodox Jewish clients in Rockland County, NY.
Want to earn CE hours for reading this? Take the Networker CE Quiz.
Photo © iStock/KatarzynaBialasiewicz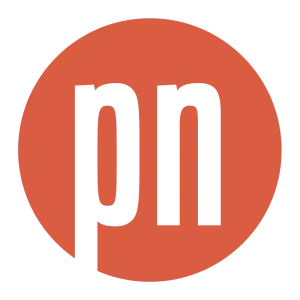 Lili Bernstein Goralnick
Lili Bernstein Goralnick, LCSWR-CCTP, is a certified clinical trauma professional and an advanced certified EMDR clinician. She provides culturally competent individual and group psychotherapy to Orthodox Jewish clients in Rockland County, NY.
Related Topics
Online Courses