Psychologist Philip Zimbardo knows a thing or two about tough guys. In 1971, his notorious Stanford prison experiment, originally planned for two weeks, had to be shut down after only six days when college students acting out roles as prison guards started to play a little too rough with their mock inmates. In 2007, he tried to understand the military abuses at Abu Ghraib prison in his book The Lucifer Effect: Understanding How Good People Turn Evil. Now he turns his attention to a different kind of prisoner: the average American male shackled by the constraints and demands of societal expectations.
In a new eBook titled The Demise of Guys: Why Boys Are Struggling and What We Can Do about It, Zimbardo and his coauthor psychologist Nikita Duncan paint a dire picture of dudes in this country, asserting that boys are increasingly failing to measure up academically, socially, and sexually. The blame, they say, lies with the Internet, television, and video games. According to their view, a new Lost Generation has grown up, addicted to arousal and constantly seeking stimulation and novelty through digital means: "The excessive use of video games and online porn in pursuit of the next thing is creating a generation of risk-averse guys who are unable (and unwilling) to navigate the complexities and risks inherent to real-life relationships, school and employment." More young men are supposedly languishing in their parents' basements, aimless, asocial, and out of touch.
The signs of the decline, they say, are everywhere: falling test scores, violent video gaming, and a buxom pornography industry. Zimbardo describes a "social intensity syndrome" in which men are driven to engage in intense, male-dominated social interactions leading to an endorphin rush that the rest of their dull daily lives just can't match. During a popular TED talk, Zimbardo said "Guys would rather be in a bar with strangers, watching a totally overdressed Aaron Rodgers of the Green Bay Packers, than Jennifer Lopez totally naked in the bedroom."
Boys aren't the only ones struggling, suggests psychiatrist Boadie Dunlop, director of the Mood and Anxiety Disorders Program at Emory University. With the economic downturn's hitting men particularly hard, they're relying more heavily on women as the primary household earners. While traditionally female-populated fields like healthcare and social services are experiencing burgeoning demand, "manly" occupations like construction and manufacturing are being scaled back and reorganized for greater efficiency. Many men are finding themselves outsourced, obsolete, and out of work. "Compared to women, men attach greater importance to their roles as providers and protectors of their families," Dunlop says, "and men's failure to fulfill the role of breadwinner may lead to greater depression and marital conflict."
Zimbardo and Duncan may be sounding an alarm about masculinity in crisis, but concerns about the death of manhood have been around for decades, if not centuries. Pornography isn't new, even if it's now more accessible on the Internet. Many video gamers would protest that gaming is more interpersonally interactive today than ever, and our wired world is used much more for social networking than social detachment. Are entertainment addictions really a more pervasive societal concern for men than rising housing costs and ballooning student loan bills? Is the fact that men are living with their parents longer and postponing marriage and childrearing a sign of "Arma-guy-ddon" or just a smart social adaptation to an economic "man-cession"? Only time will tell.
Resources
Manpocalypse: http://www.demiseofguys.com; British Journal of Psychiatry 198, no. 3 (March 2011): 167-68.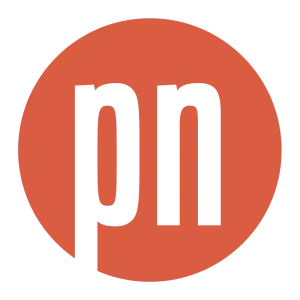 Jared DeFife
Jared DeFife, PhD, is an Atlanta psychologist specializing in caring counseling to help passionate professionals overcome self-doubt, shame, and insecurity.