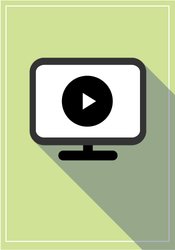 Course - Audio (On Demand)
Product Details
Format:

Course - Audio (On Demand) Instructions

Authors:

MARY JO BARRETT, MSW
DON MEICHENBAUM, PH.D.
PAT OGDEN, PHD
FRANCINE SHAPIRO, M.D.
KENNETH V. HARDY, PHD
CHRISTINE COURTOIS, PHD, ABPP
DIANA FOSHA, PHD

Publisher:

Psychotherapy Networker

Copyright:

1/30/2013

CE Available:

Yes, See CE credit tab for complete continuing education details

Product Code:

NOS095505
Objectives
Session 1 (Mary Jo Barrett):
Identify the five essential ingredients to effective trauma therapy.
Explain how the structure and environment of sessions affect the treatment.
Discuss why a collaborative approach to therapy is especially relevant to traumatized clients.
Session 2 (Donald Meichenbaum):
Explain how clients' narratives shape their experiences.
Illustrate this case-conceptualization model for trauma.
Name 3 ways to help clients strengthen their resilience.
Session 3 (Pat Ogden):
Explain how a somatic narrative can help traumatized clients process their experiences.
Discuss how sensorimotor therapy may be particularly effective with clients who've experienced trauma.
Define the "implicit self."
Session 4 (Kenneth V. Hardy):
Identify how sociocultural issues can lend themselves to trauma.
Describe how clinicians can consider issues such as poverty and racism when working with traumatized clients.
Explain how therapists can broaden their frame of reference on such topics to be more effective with clients.
Session 5 (Christine Courtois):
Define dissociation and explain why this may happen to clients.
Explain ways to help dissociated clients process their experiences and move beyond this coping method.
Discuss how to help dissociated clients create new personal narratives.
Session 6 (Diana Fosha):
Explain dyadic affect regulation.
Describe the therapist's role in this attachment-based approach.
Discuss how the concept of resilience is used with traumatized clients.
Outline
Session 1: The Five Essential Ingredients of Effective Trauma Treatment: Discover what more than two decades of detailed follow-up interviews with trauma clients have revealed about the nuts-and-bolts do's and dont's of good trauma work and how to most effectively structure a collaborative approach to treatment. With Mary Jo Barrett, M.S.W.
Session 2: Reshaping the Trauma Narrative: Explore how the stories clients tell about a trauma event shape their experience of it. You'll learn how to help them develop a more positive "untold" story, plus myriad ways to help clients bolster their cognitive, emotional, physical, and behavioral resilience. With Don Meichenbaum, Ph.D.
Session 3: The Body in Trauma Work: Learn how to help trauma clients gain greater awareness of their bodies and create a "somatic narrative" to work through experiences and disturbing emotions that may be otherwise inaccessible to them cognitively. With Pat Ogden, Ph.D.
Session 4: Trauma in Context: Learn about the relevance of trauma work issues like family dynamics, poverty, and racism, and how to broaden your clinical frame of reference to address the too-often-ignored sociocultural dimensions of what can keep traumatized clients stuck. With Kenneth V. Hardy, Ph.D.
Session 5: Treating the Dissociated Client: Examine the special challenges of working with dissociated clients. You'll learn practical methods for helping them move beyond their deeply entrenched patterns of avoidance so they can process the overwhelming experiences of abuse or loss at the root of their dysfunction. With Christine Courtois, Ph.D., A.B.P.P.
Session 6: Trauma and Transformation: Explore an attachment-based approach grounded in affective neuroscience in which the therapist builds a relationship as a trusted "True Other" and enlists the client in a process of dyadic affect regulation that allows the client's own dormant resilience to emerge. With Diana Fosha, Ph.D.
Bonus Session: Trauma and Healing: Learn how EMDR (Eye-Movement Desensitization and Reprocessing) has revolutionized our understanding of trauma and its treatment. In this nuts-and-bolts session, Shapiro will show how EMDR can be used to address challenging cases and shorten treatment time. With Francine Shapiro, Ph.D.
Author
MARY JO BARRETT, MSW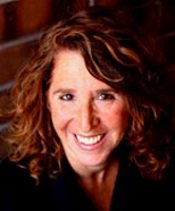 Mary Jo Barrett, MSW
, the founder and director of the Center for Contextual Change, teaches at the University of Chicago. She's the coauthor of Systemic Treatment of Incest.
DON MEICHENBAUM, PH.D.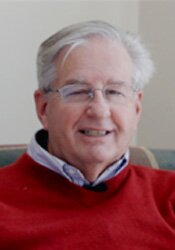 Don Meichenbaum, Ph.D.,
is Distinguished Professor Emeritus, University of Waterloo, Ontario, Canada from which he took early retirement 15 years ago to become Research Director of the Melissa Institute for Violence Prevention and Treatment of Victims of Violence in Miami. (Please see
www.melissainstitute.org.com
that has had over 2 million hits worldwide. He is one of the founders of Cognitive Behavior Therapy. In a survey of clinicians reported in the American Psychologist he was voted "one of the 10 most influential psychotherapists of the 20th century." He recently received a Lifetime Achievement Award from the clinical division of the American Psychological Association and was an Honorary President of the Canadian Psychological Association.
He has presented in all 50 U.S. states and internationally. He has published extensively and most recently published
Roadmap to Resilience: A Guide for Military Trauma Victims and Their Families. His other books include Treatment of Individuals with Anger Control Problems and Aggressive Behavior; Stress Inoculation Training; Facilitating Treatment Adherence; and The Unconscious Reconsidered.

He has consulted for various populations including veterans' hospitals, the National Guard, psychiatric treatment centers for children, adolescents and adults, treatment center for individuals with traumatic brain injuries, torture victims, Native populations, deaf populations and school boards. See papers by Dr. Meichenbaum on www.melissainstitute.org (go to home page and click on Author's Index and scroll to Meichenbaum)
Speaker Disclosures:
Financial: Donald Meichenbaum is Research Director of the Melissa Institute for Violence Prevention and Treatment. He is the Distinguished Professor Emeritus for the University of Waterloo, Ontario, Canada. Dr. Meichenbaum receives a speaking honorarium from PESI, Inc.
Non-financial: Donald Meichenbaum has no relevant non-financial relationship to disclose.
PAT OGDEN, PHD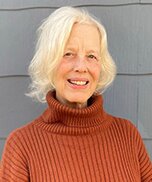 Pat Ogden, PhD,
is a pioneer in somatic psychology and both founder and education director of Sensorimotor Psychotherapy Institute®, an internationally recognized school specializing in somatic-cognitive approaches for the treatment of post-traumatic stress disorder and attachment disturbances. She is co-founder of the Hakomi Institute, past faculty of Naropa University, a clinician, consultant, international lecturer and trainer, and first author of
Trauma and the Body: Sensorimotor Approach to Psychotherapy.
Her second book,
Sensorimotor Psychotherapy: Interventions for Trauma and Attachment
(2015) is a practical guide to integrate Sensorimotor Psychotherapy® into the treatment of trauma and attachment issues. Dr. Ogden, with colleagues, is currently developing Sensorimotor Psychotherapy® for children, couples and families.
Speaker Disclosures:
Financial: Pat Ogden is in private practice. She receives a speaking honorarium from PESI, Inc.
Non-financial: Pat Ogden is a member of the American Psychological Association.
FRANCINE SHAPIRO, M.D.
Francine Shapiro, Ph.D, is the originator and developer of EMDR therapy, which has been designated as an effective trauma treatment by a wide range of organizations, including the American Psychiatric Association and the Department of Defense. She is a Senior Research Fellow Emeritus at the Mental Research Institute in Palo Alto, California, Director of the EMDR Institute, and founder of the nonprofit EMDR Humanitarian Assistance Programs, which provides pro bono training and treatment to underserved populations worldwide. Dr. Shapiro is a recipient of the International Sigmund Freud Award for Psychotherapy of the City of Vienna, the American Psychological Association Trauma Psychology Division Award for Outstanding Contributions to Practice in Trauma Psychology, and the Distinguished Scientific Achievement in Psychology Award, from the California Psychological Association. Her new book for both laypeople and clinicians is called Getting Past Your Past: Take Control of Your Life with Self-Help Techniques from EMDR Therapy.
KENNETH V. HARDY, PHD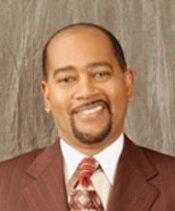 Kenneth V. Hardy, Ph.D., is the director of the
Eikenberg Institute for Relationships
and professor of family therapy at
Drexel University
. He's the coauthor of
Teens Who Hurt: Clinical Interventions to Break the Cycle of Adolescent Violence
and
Re-Visioning Family Therapy: Race, Culture, and Gender in Clinical Practice
.
CHRISTINE COURTOIS, PHD, ABPP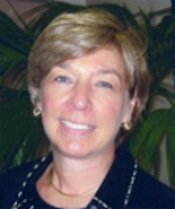 Christine A. Courtois, PhD, ABPP,
is a graduate of the Counseling Psychology program at the University of Maryland and a licensed psychologist in DC and MD. Dr. Courtois has received international recognition for her work on the effects of incest, child sexual abuse, complex traumatic stress disorders and other types of trauma and has received awards from numerous professional organizations. She is a psychotherapist (with broad experience in outpatient and inpatient treatment), workshop leader, and consultant specializing in posttraumatic and dissociative conditions and disorders.
Recently appointed chair of the American Psychological Association PTSD Guidelines Development Panel, Dr. Courtois has co-authored, along with Dr. Julian Ford,
Treating Complex Trauma: A Sequenced, Relationship-based Approach,
(2013, Guilford Press), and has a new book,
Treating Complex Traumatic Stress Disorders in Children and Adolescents, Scientific Foundations and Therapeutic Models.
As well, she has brought out the second edition of
Healing the Incest Wound: Adult Survivors in Therapy
(W.W. Norton), co-edited (with Dr. Julian Ford) the book
Complex Traumatic Stress Disorders: An Evidence-based Guide
(2009, Guilford Press) and authored
Recollections of Sexual Abuse: Treatment Principles and Guidelines
(1999, W. W. Norton),
Adult Survivors of Sexual Abuse: A Workshop Model
(1993, Families International), and
Healing the Incest Wound: Adult Survivors in Therapy
(1988, W. W. Norton). She has also co-edited a special section on complex trauma with Dr. Bessel van der Kolk in the
Journal of Traumatic Stress
(2005).
Dr. Courtois is past Associate Editor of the new journal
Psychological Trauma: Theory, Research, Practice & Policy
www.apa.org/pubs/journals/tra
. Dr. Courtois is also Co-Founder and former Clinical and Training Director and Consultant to the CENTER: Posttraumatic Disorders Program, an in-patient and day hospital specialty program in Washington, DC, where she worked for 17 years. She is active in a number of professional organizations having to do with psychological practice and trauma including the American Psychological Association (where she is past-president of Division 56, Psychological Trauma
www.apatraumadivision.org
, the International Society for Traumatic Studies
www.istss.org
(where she co-chairs the Complex Trauma Task Force), The International Society for Trauma and Dissociation
www.isst-d.org
, the Institute of Contemporary Psychotherapy and Psychoanalysis, and the Maryland Psychological Association
marylandpsychology.org
where she organized and co-directed the Post-Doctoral Institute on Psychological Trauma.
DIANA FOSHA, PHD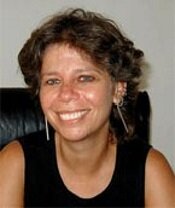 Diana Fosha, Ph.D., is the developer of AEDP and director of the AEDP Institute. She's the author of
The Transforming Power of Affect: A Model for Accelerated Change
, and of numerous articles and chapters on transformational processes in experiential psychotherapy and trauma treatment. She's a coeditor of
The Healing Power of Emotion: Affective Neuroscience, Development, and Clinical Practice
.
Continuing Education Credits
Price includes one CE Certificate. Additional certificates are available for an additional fee; please contact our Customer Service at 1-800-844-8260 for more details.
Listed below are the continuing education credit(s) currently available for this self-study package. Please note, your state licensing board dictates whether self study is an acceptable form of continuing education. Please refer to your state rules and regulations.
**Materials that are included in this course may include interventions and modalities that are beyond the authorized practice of mental health professionals. As a licensed professional, you are responsible for reviewing the scope of practice, including activities that are defined in law as beyond the boundaries of practice in accordance with and in compliance with your professions standards.
---
Counselors
This intermediate self-study activity consists of 6.0 clock hours of continuing education instruction. Credit requirements and approvals vary per state board regulations. Please save the course outline, the certificate of completion you receive from the activity and contact your state board or organization to determine specific filing requirements.
---
Marriage & Family Therapists
This self-study activity consists of 6.0 clock hours of continuing education instruction. Credit requirements and approvals vary per state board regulations. Please save the course outline, the certificate of completion you receive from this self-study activity and contact your state board or organization to determine specific filing requirements.
---
Psychologists

PESI, Inc. is approved by the American Psychological Association to sponsor continuing education for psychologists. PESI, Inc. maintains responsibility for this program and its content. PESI, Inc. is offering these self-study materials for 6.0 hours of continuing education credit.
---
Social Workers

PESI, Inc., #1062, is approved as a provider for social work continuing education by the Association of Social Work Boards (ASWB), www.aswb.org through the Approved Continuing Education (ACE) Program. PESI, Inc. maintains responsibility for the program. ASWB Approval Period: January 27, 2017 - January 27, 2020. Licensed Social Workers should contact their regulatory board to determine course approval. Social Workers will receive 6.0 (Clinical) continuing education clock hours for completing this self-study package. Course Level: Intermediate.
---
Other Professions
This self-study activity qualifies for 6.0 clock hours of instructional content as required by many national, state and local licensing boards and professional organizations. Retain your certificate of completion and contact your board or organization for specific filing requirements.
Disclaimer: **Information obtained in this course should be used within your scope of practice.
**It is your ethical responsibility to report accurate hours to your licensing board.
**All self-study participants must complete and pass (80% or better) a post-test/evaluation prior to receiving a certificate of completion. If you require a copy of the test/evaluation for CE purposes, please print at the time you take the test. Or you may call our customer service department and a copy of your test/evaluation will be emailed to you. Please allow 30-45 days.
Audience
Counselors, Marriage and Family Therapists, Psychologists, Social Workers and other Mental Health Professionals
Satisfaction Guarantee
Your satisfaction is our goal and our guarantee. Concerns should be addressed to Psychotherapy Networker, 5135 MacArthur Boulevard N.W., Washington, D.C. 20016 or call (888) 851-9498.

ADA Needs
We would be happy to accommodate your ADA needs; please call our Customer Service Department for more information at (888) 851-9498,