From the January/February 2021 Issue of Psychotherapy Networker Magazine

CLINICAL HANDOUT: Am I Problem-Solving, Worrying, Or Ruminating?

This issue features the "Am I Problem-Solving, Worrying, or Ruminating?" clinical handout from Lizabeth Roemer & Susan Orsillo's Acceptance-Based Behavioral Therapy: Treating Anxiety & Related Challenges workbook.

This handout quickly shows clients the key differences between problem-solving, worry, and rumination, which can be a key early step in helping clients overcome chronic worry and anxious thoughts.

Add this to your clinical toolbox for a quick reference to use with clients.
Get This Issue's Practice Tool Now!


Wait, there's more!
Transform Your Practice with a Subscription to Psychotherapy Networker Magazine!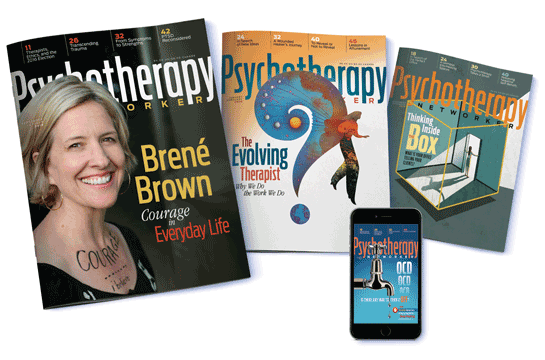 Your print subscription includes:
•
FREE
digital & mobile editions
•
FREE
access to the Networker Archives
• CE credit just for reading!
Learn more >>