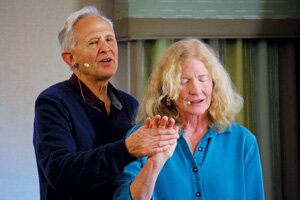 Turning Psychotherapy Bottom Up
March/April 2019
Peter Levine, developer of Somatic Experiencing, takes us inside his seemingly intuitive approach and reveals the guiding principles that inform his work.
Bonus - Read the entire article FREE!
Hearing the Body's Truth: Three Steps to Connecting to Felt Sense
November/December 2013
Although the idea that the mind and body are inextricably linked is widely accepted in our field, many clinicians remain too focused on words to hear the truths that their clients' bodies have to offer.