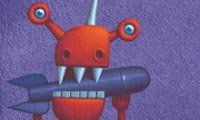 Helping Anxious Kids and Their Parents
January/February 2013
In this age of helicopter parents and protective child professionals, we can often recreate a potent anxiety- reinforcing system around children that not only rewards anxiety, but encourages it to grow and take over even more of the child's life.
How Therapists can Help Today's Fearful Kids
November/December 2003
Teens and preteens today pulsate with anxiety in a pressure-cooker youth culture and an explosive world, ever at the edge. Not that you'd know it when you first meet them. For the most part, they don't act particularly scared. But for all their apparent bravado, kids need the felt presence of adults—the undeniable evidence that we can be emotionally there for them, keeping them safe and providing them with the structure and guidance they crave in a frighteningly chaotic world. Nothing less seems to hold their anxiety, or capture their digital-speed, supersaturated attention.