Many traditional approaches to couples therapy are built on the assumption that if you help a couple clear up the emotional issues in their relationship, sex will automatically get better.
But it doesn't always seem to work that way.

According to therapist and bestselling author Esther Perel, a couple's sexual issues frequently have their roots in the erotic blocks, family history, or shame of individual partners. 

Here, Perel explains how she helps couples break out of stale sexual routines, reignite desire, and reclaim a vibrant erotic life.


Esther Perel, MA, LMFT, is author of the bestseller Mating in Captivity. Her TED talk has reached more than 5 million people.
Notice how Esther introduces the topic of sex—not as the most important element in the relationship—but as one of many dimensions essential to a vibrant, intimate partnership. Her use of language gives a couple new ways to talk about sex, desire, and eroticism.

Because couples today want long term intimate partnerships that combine commitment and safety with sexual vitality and erotic exploration, a therapist's ability to talk about these topics easily is essential.


***
Did you enjoy this video? You might also like our issue "Speaking of Sex," with articles from Perel, as well as Susan Johnson, Michelle Wiener-Davis, Alexandra Solomon, Ian Kerner, and more! Perel will also be a keynote speaker at the 2020 Networker Symposium in March. Click here for more details!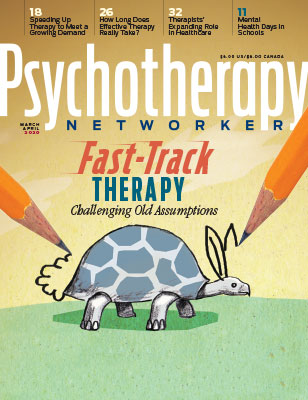 Get the latest issue of Psychotherapy Networker
Subscribe for a full year of clinical insight and creative inspiration from the field's innovators like Brené Brown, Bessel van der Kolk, Dan Siegel, Esther Perel, and many more. Plus, earn 2 CE hours every issue!