Imagine the helplessness of being unable to distinguish painful past experiences from present ones. According to trauma expert and author Bessel van der Kolk, this is what happens when a traumatic memory is triggered. Old emotional responses bubble up even when the current trigger has little to do with the original trauma.
Here, van der Kolk explains the pitfalls of using traditional cognitive-behavioral exposure therapy to treat trauma, and the approach he recommends instead.



Bessel van der Kolk, MD, is the medical director of The Trauma Center in Boston, professor of psychiatry at Boston University Medical School, and codirector of the National Center for Child Traumatic Stress Complex Trauma Network. He's the author of The Body Keeps the Score.
Having a client confront trauma until they become desensitized just numbs them overall, van der Kolk says. Instead, he recommends therapists guide them through a more mindful, embodied process of reintegrating the original trauma.
The therapist's task, he says, is to "help traumatized clients realize that Yes, this happened to me years ago, but not today; today is a different day, and I'm no longer the person I was back then."
***
Did you enjoy this video? Check out van der Kolk's article "Trauma: Retreats and Advances"  or "Outside the Box," by Mary Jo Barrett. You might also enjoy this clip from Peter Levine, in which he shares a personal story about working through trauma.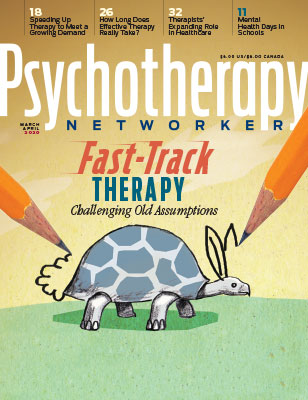 Get the latest issue of Psychotherapy Networker
Subscribe for a full year of clinical insight and creative inspiration from the field's innovators like Brené Brown, Bessel van der Kolk, Dan Siegel, Esther Perel, and many more. Plus, earn 2 CE hours every issue!
Topic: Trauma
Tags: Bessel van der Kolk | emotion | exposure therapy | fighting | mindful | therapist | therapists | therapy | trauma treatment | traumatic | Traumatic memory | chronic trauma