Most trainings on sex and gender diversity, even though they advertise as LGBTQ, are mainly about working with gay and lesbian clients. Yet the queer community includes not only B and T people, but those who identify as nonbinary, asexual, kinky, polyamorous, and more.
Today's LGBT+ community has exploded in size, and therapists working in progressive, urban communities will likely see clients whose approach to sex, gender, and relationships diverges from the mainstream. According to sex therapist and author Margie Nichols, clinicians need to be adaptable.
Margaret Nichols, PhD, is a psychologist, AASECT-certified sex therapist, and author of a forthcoming book on therapy with sex and gender diverse people. She's the founder of New Jersey's Institute for Personal Growth.
As Nichols writes in her Networker article, "The Great Escape," transgender and gender-nonconforming people reflect a larger cultural trend.
"Women can fight in combat, men are stay-at-home parents, and gender expression and identity are exploding into forms and flavors we never imagined," she writes. "As a society, that's a profound change in the implicit rules of what's normal—a change all of us, in one way or another, will have to come to terms with."
***
Did you enjoy this video? Check out our issue on gender, "The Mystery of Gender: Are Therapists in the Dark?" for more material from Nichols and other gender and sexuality experts.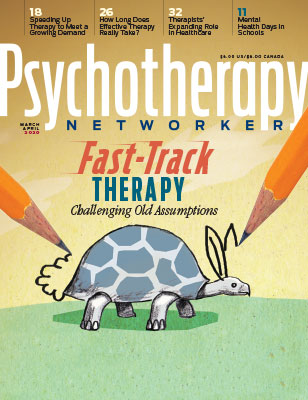 Get the latest issue of Psychotherapy Networker
Subscribe for a full year of clinical insight and creative inspiration from the field's innovators like Brené Brown, Bessel van der Kolk, Dan Siegel, Esther Perel, and many more. Plus, earn 2 CE hours every issue!