For too many children or teens, talk and even play therapy feels unhelpful at best, and stigmatizing at worst. But when we can effectively introduce mindfulness into our sessions, we empower kids to transform themselves, allowing them to identify and regulate their emotions and attention using fun, effective exercises.
Here, mindfulness specialist Chris Willard, author of Growing Up Mindful, explains the difference between mindfulness work with kids and adults, and shares two techniques you can use today with children and teens in your practice.
Christopher Willard, PsyD, is a clinical psychologist and author of multiple books including Growing Up Mindful. He leads workshops internationally and serves on the faculty of Harvard Medical School.
As Willard mentions, there are specific strategies you can use to tailor mindfulness to a child's diagnosis and developmental stage.
"Harnessing kids' vivid imagination and sense of curiosity can help them practice mindfulness," he writes in his Networker article. "Especially when it becomes an activity the whole family can engage in."
***
Working with kids isn't always easy, but there are a few approaches that work especially well. In her article "Taming the Wild Things," therapist and anxiety specialist Lynn Lyons shares the creative ways she puts anxious kids—and their parents—at ease.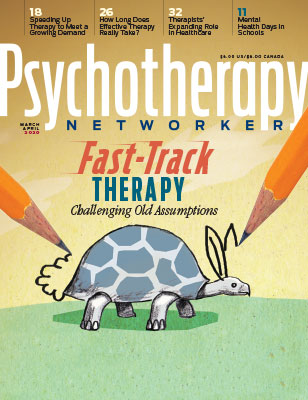 Get the latest issue of Psychotherapy Networker
Subscribe for a full year of clinical insight and creative inspiration from the field's innovators like Brené Brown, Bessel van der Kolk, Dan Siegel, Esther Perel, and many more. Plus, earn 2 CE hours every issue!