It might not come as a surprise that sharing personal information about yourself with clients can make a big difference when it comes to marketing your practice. But exactly how much should you be sharing?
In the following interview with Networker senior writer Lauren Dockett, therapist Esther Boykin offers her take and shares a few pointers on the best way to brand yourself in this new, complicated landscape of online marketing.
Esther Boykin, LMFT, is CEO of Group Therapy Associates, and an adjunct professor. She's been featured on a variety of media outlets, including The Wall Street Journal, Refinery 29, and Bravo TV.
As Esther mentions, transparency goes a long way, but it doesn't have to be scary. Marketing yourself can actually be a fun, personally transformative venture.
If you're interested in finding a fun, creative way to market your practice, check out our recent article on how podcasts are helping many therapists get their message out to thousands of potential clients, which includes a few tips from master podcasters.
***
Looking for a fun, fast warm-up exercise to break through your clients' emotional barriers and quickly build trust? Here's a FREE printable worksheet to help you get started!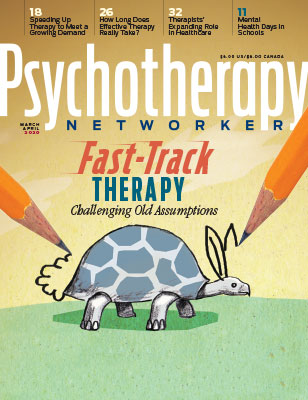 Get the latest issue of Psychotherapy Networker
Subscribe for a full year of clinical insight and creative inspiration from the field's innovators like Brené Brown, Bessel van der Kolk, Dan Siegel, Esther Perel, and many more. Plus, earn 2 CE hours every issue!
Topic: Ethics
Tags: 2019 | code of ethics | ethical and legal issues | Ethics | marketing | marketing private practice | marketing psychotherapy | Networker Symposium | private practice marketing | self-disclose | self-disclosre | self-disclosure | social media | Symposium