According to neuropsychiatrist Dan Siegel, the mind actually has the power to change the way the brain functions. "The perspective of the mind as a product of the brain alone," he says, "leads us to an isolating sense of inhabiting a 'separate self,' which desensitizes us to our impact on each other and the planet."
Here, he shares a personal experience that exemplifies why now, more than ever, therapists need to be flag-bearers for the transformative power of the mind.


Daniel Siegel, MD, is a clinical professor of psychiatry at the UCLA School of Medicine, founding codirector of the UCLA Mindful Awareness Research Center, and the executive director of the Mindsight Institute. His latest book is Mind: A Journey to the Heart of Being Human.
As Siegel notes, humans have the capacity to override our instincts in favor of a world that's more productive, tolerant, and caring.
The mental health field, he says "can make cultural evolution happen intentionally. Now, we have an opportunity to identify the human brain's vulnerabilities in making ingroup-outgroup distinctions, for individuals, for families, for communities. The mind can rise above the brain."
***

Dan Siegel will be at the 2020 Networker Symposium! Register early to get first-priority workshop selection from over 150 learning opportunities.
***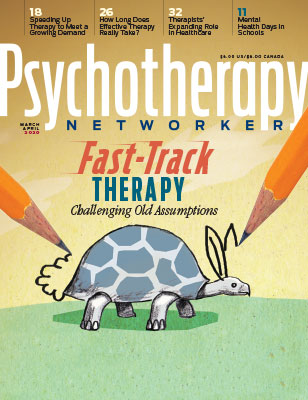 Get the latest issue of Psychotherapy Networker
Subscribe for a full year of clinical insight and creative inspiration from the field's innovators like Brené Brown, Bessel van der Kolk, Dan Siegel, Esther Perel, and many more. Plus, earn 2 CE hours every issue!
Topic: Brain Science & Psychotherapy
Tags: 2017 | body and mind | brain | brain development | brain functions | brain plasticity | brain research | brain science | Dan Siegel | Daniel Siegel | mind | Mind/Body | mindful | mindful brain | mindsight | Networker Symposium | Symposium