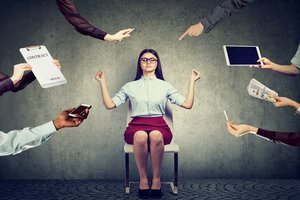 Four Techniques Your Clients Can Use Anywhere, Anytime
By Margaret Wehrenberg - The rewards of teaching people how to use deceptively simple anxiety-relief techniques are great. While clients in this culture have been indoctrinated to want and expect instantaneous relief from their discomfort at the pop of a pill, we can show them we have something better to offer.
The Perils of Overprotective Parenting
While not all overprotective parents are as extreme in their behaviors as Shyam (indeed, few experience themselves as being obsessive at all), many middle-class families are struggling to decide how much protection is the right amount, even when their children are showing signs of anxiety and rebellion as a result. Whether these families are my clients or my neighbors, overprotective parenting appears to have become the rule, rather than the exception, in today's world.