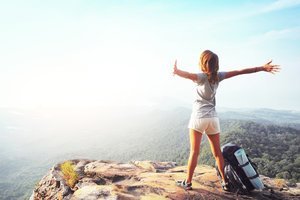 A Child-Friendly Approach to Obsessive-Compulsive Disorder
By Aureen Pinto Wagner - While CBT is widely considered the treatment of choice for children with OCD, effectiveness is contingent on overcoming a formidable obstacle: children's reluctance to engage in exposure therapy because they think that facing their fears without performing rituals will be too scary and impossible. Here's a fun yet effective approach that tackles this problem.
Therapy Techniques for Treating OCD Clients
Many people with OCD aren't easy to diagnose or treat. Clients with OCD can present as panicky, depressed, and agoraphobic, as well as with a wide range of personality problems and relationship issues. But by locating the obsessive thought that initially raises anxiety distress and the compulsive thought that provides the temporary relief, therapists can help these clients break their self-reinforcing cycles of anxious arousal and counterproductive stress-reducing behavior.