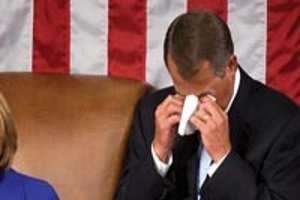 A Clinician's Guide to the Biological Basis of Tears
How can both joyful and tragic events elicit tears? This question puzzles many clinicians, including some who are considered experts in the field of emotional expression. The problem is that few of us have received explicit training in theories of emotion. Physiologically speaking, emotional tears are elicited when a person's system shifts rapidly from sympathetic to parasympathetic activity---from a state of high tension to a period of recalibration and recovery. And sometimes, clinicians can feel an urge to rush in and "fix things" that aren't broken.
Why is it So Hard to Stay in the Moment?
When a client reports repetitive intrusions, we may wonder about a tendency toward obsessiveness or the possibility of depression and/or anxiety. While all of these interpretations may have some validity, I believe that much more is at stake. I propose that in many of these moments of body-mind intrusion, our brain is trying to protect us from mortal danger arising from memories of old, unresolved threats. In short, we're in survival mode.