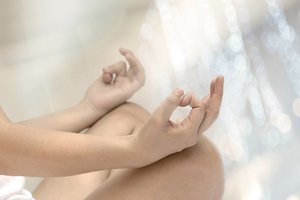 Three Simple Breathing Techniques and How They Work
By Patrick Dougherty - When clients focus on their own breathing, they're making the most fundamental mind-body connection. Regardless of what they're talking about—childhood trauma, a painful marriage, or just the struggle to be open with you in the session—breathing can help them get in touch with their immediate experience and be fully present, for the moment, in their own lives.
Meditation Exercises Soothe Clients and Build Rapport
In the spacious room where I'm leading a retreat on relational mindfulness, several dozen therapists sit with their eyes closed, silently attending to their breathing. Many people understand this process as a path toward individual growth and healing, and it is. But the paradox of mindfulness meditation is that in cultivating a more attuned and loving relationship to ourselves, we nurture our capacity for a more resonant connection with others. Mindfulness has a pay-it-forward momentum---for when clinicians are more attuned to their clients, they, in turn, can more readily move forward into greater awareness and kindness toward themselves.