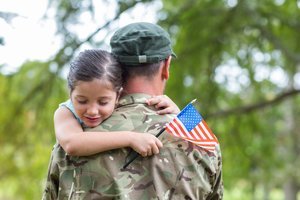 Therapists Extend Their Reach to Veterans in Need
By Chris Lyford - Since its founding in 2005, the Give an Hour organization has created a nationwide network of nearly 7,000 social workers, psychotherapists, psychiatrists, couples therapists, and substance-abuse counselors who've committed one hour a week to doing free counseling with members of the military and their families.
David Burns on the Paradox of Resistance
According to expert
David Burns
, author of
When Panic Attacks
, the biggest barrier to treating anxiety successfully is recognizing how clients covertly hold onto their symptoms, even when it causes them enormous distress. In
this video
, David explains how he addresses outcome and process resistance in a way that quickly leads to meaningful and lasting change.