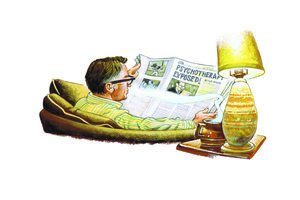 Bessel van der Kolk and the New York Times
By Kathleen Smith - It's no secret that psychotherapy has had an image problem in the media. Real and fictional clinicians on TV and in the movies are regularly portrayed as jargon-spouting caricatures, or are often shown to break ethical codes without blinking, displaying more personal problems than their clients. But a bigger part of the problem may be that, on the whole, therapists haven't done a particularly good job explaining what we do or how it works.
How Bessel van der Kolk Pioneered a New Trauma Therapy
Bessel Van der Kolk first became aware of the world of trauma in 1978, when he decided to go work for the Veterans Administration, not to study PTSD (it hadn't been recognized yet as a formal diagnosis), but to get the government benefits to pay for his own psychoanalysis. While there, he discovered the reality of PTSD---and the beginnings of a stunning, nationwide phenomenon. Since then, the trauma field has gone from obscurity to become one of the most innovative and supported specialties in mental health. Trauma researchers have set off an explosion of knowledge about psychobiology and the interaction of body and mind. And van der Kolk, as much as anyone else in the field, has defined the current framework for understanding trauma.