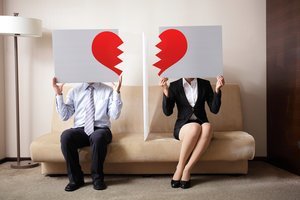 Exploring the Uncharted Territory of a "Mixed-Orientation Marriage"
By Jeff Levy - Gay men married to women frequently describe their experiences in therapy as confusing and polarizing, facing a strong bias toward full disclosure and divorce. My work with gay and bisexual men over the past 10 years has taught me to see psychotherapy as a place to hold dynamic tensions without easy, premature resolutions.
Effective Therapy for When Erectile Dysfunction Strikes
Adolescent and young-adult men learn that erections are easy, automatic, and most important, autonomous. The Viagra media blitz both feeds and amplifies this male performance standard. Indeed, for men, the largest factor causing inhibited sexual desire is fear of erectile failure. But by a certain age, men need to learn what most women already know: good, satisfying, pleasurable sex, particularly in midlife and beyond, is more a matter of intimate teamwork than of physical hydraulics.