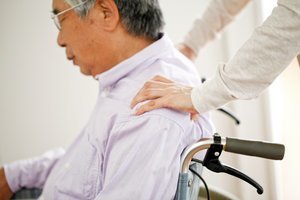 Three Ways to Help Clients Cope with the Challenges of Alzheimer's
By Nancy Kriseman - The Alzheimer's Association estimates that 5.2 million Americans affected by dementia are over the age 65, which makes the vast majority members of what's called the traditionalist generation. Understanding this generation's entrenched values and how they can affect their coping and your intervention can facilitate better outcomes. It's important never to underestimate how validating and normalizing the caretaker's experience can foster resilience and inspire hope.
Alexandra Solomon on the Emotional Toll of Hypersexualized Dating
Even though young adults seem to be craving some safety to balance their adventure, hookup culture continues to thrive, as much as many therapists would love to see young adults create something more fulfilling than ambiguous, drunken, unsatisfying sex. Whatever changes lie ahead in our cultural rituals for coming-of-age relationally, we'll be seeing in our therapy practices the emotional legacy of hookup culture, in all its rawness and frantic incoherence, for many years to come.