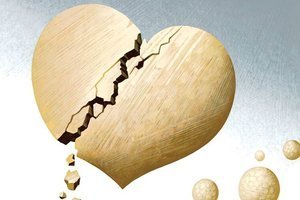 A Special Story from Our Family Matters Section
By Gregory Samuels - My daughter has a broken heart. She's 6,000 miles away, across an ocean, on a semester abroad, and she's stricken. I was about the same age as Erin is now when I first had my heart broken, and I can't help but wonder if, along with bad love-karma, I've somehow passed along some terrible predisposition. Was there a way to raise her so that she'd be impervious to love turned sour?
How to Tell When Splitting Up is the Best Option for a Failing Marriage
Some marriages' endings have broken my heart, made me look hard at my technique, and wonder what I might have done differently. But when I believed the couple, the therapy, and even the children were better served by the partners' letting go, I've breathed a sigh of relief. In other words, I don't see my job as stitching every couple together no matter what. Sometimes, in fact, my job turns out not to be forestalling the dissolution of a family, but facilitating it.