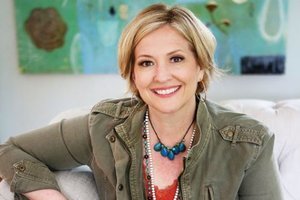 The Power of Embracing Our Vulnerability
By Mary Sykes Wylie - A pervasive sense of shame makes many of us feel unworthy of human connection. Why the shame? Because in this perfectionistic culture, most of us believe we're "not good enough." Professor and acclaimed TED speaker Brené Brown says that some people have escaped the shame trap. How? They let themselves be vulnerable.
Questions for Helping Therapy Clients Reclaim Meaning
Many walk into the therapist's consulting room exactly at the moment that they have been stripped to the core of their being. While not at the physical meeting-point of life and death, they are often at its emotional and spiritual equivalent. One element they seek and are desperate for is beauty; they present a situation that's cut them off from experiencing beauty. All of which leaves us facing one piercing question: What is beautiful in your life? The therapist-client relationship is just about the last functioning shared space in this country where this question can be asked and, more important, heard. Which is why it's so crucial that therapists find a way to ask it.