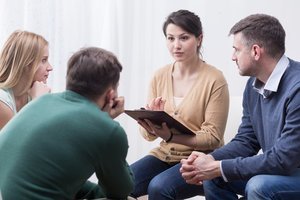 What Attendees Want You to Know
By Mark Schenker - Several features of AA make it ideal as an adjunct to therapy. No therapist alone can provide the kind of group support that AA makes available 24 hours a day. The process of change that occurs in AA can open up a tremendous amount of relevant clinical material, and the clinician, when properly oriented, can help resolve roadblocks and resistance that the patient encounters in pursuit of recovery.
What's the Difference?
Some people can drink to excess for years without experiencing the negative consequences that can destroy their lives. So when does someone cross the tenuous line from habit into addiction? And what's the difference between the two anyway?