A Three-Part Solution for Couples Therapy
Sex therapist Suzanne Iasenza talks about a three-part process that helps couples free themselves from the rigid narratives about sex that keep them from exploring what really brings them pleasure.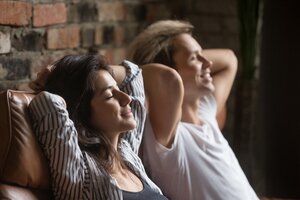 How Mindfulness Can Heighten Desire, Arousal, and Satisfaction
By Lauren Dockett - When sex becomes fraught or painful, fear and worries can overtake this important source of pleasure. But clinicians and clients are embracing a nonmedical solution: mindfulness practices that cultivate sexual self-understanding, desire, and pleasure in the bedroom—and the effects are mind-blowing.