...And Why They Need Ongoing Connection Now More Than Ever
When therapists work with anxious kids and their families, they're often solving immediate problems, not envisioning a clinical relationship that could last for decades. But that's what happened for brief therapist Lynn Lyons. Here, she talks about the unexpected pleasures of being there for her youngest clients as they grow into teens and young adults.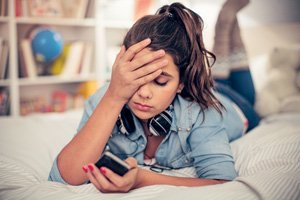 When Worried Clients Swing Back, What's Your Role?
By Lynn Lyons - Lately, I've become aware of just how much of my practice is made up of young adults who return to therapy after leaving the nest. This pattern is also indicative of a generation of young people stuck in the transition between childhood and adulthood. Here's what I do with "long-term" clients who swing back.
Page 1 of 1 (2 Blog Posts)