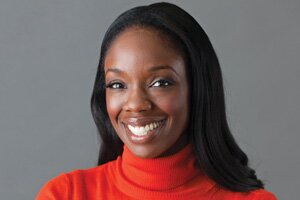 Pediatrician and TED Speaker Nadine Burke Harris on Treating the "Whole Person"
By Ryan Howes - Several years ago, pediatrician Nadine Burke Harris had a eureka moment when she discovered the adverse childhood experiences study (ACEs), which helped her realize her young patients with the most stubborn physical ailments were coping with all kinds of traumas.
How One Study Exposed the Connection Between Early Life Abuse and Weight Gain
During the mid-1980s, Vincent Felitti, founder of Kaiser Permanente's Department of Preventive Medicine, began directing a new obesity-treatment program. But within a year or two, Felitti and his colleagues began having a very unusual problem. Virtually none of the patients were fat as children. They'd gained their weight abruptly, usually in response to a difficult life event. But the shocking news was that the interviews revealed an unsettling pattern of childhood sexual abuse, trauma, family suicides, brutality, and other evidence of severely dysfunctional family relationships.