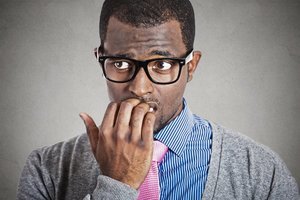 The Two Truths About the Nature of Anxiety Disorders
By Graham Campbell - Anxiety disorders are a means of keeping the external world at bay. Anxiety keeps new ideas and information out of a person's awareness. It saves overloaded mental and emotional circuits from additional strain. It is a sea wall built against the tide of physical circumstance. As a psychotherapist, I'm an empathic listener, but I'm still teaching a skill. That skill is inner listening: the ability to hear one's own heart, spirit or soul.
Scott Stossel on Coping with Anxiety in Today's World
Given the "record levels of anxiety" we seem to be seeing around the world, surely we must today be living in the most anxious age ever. How can this be? Economic disruption and recent global recession notwithstanding, we live in an age of unprecedented material affluence. Life expectancies in the developed world are long and growing. But perhaps the price of progress and improvements in material prosperity has been an increase in the average allotment of anxiety.