When a new movie arrives, certainly much of what we experience is directly connected to what's on the screen–the unfolding of the story line and cavalcade of images and sound. But when we sit in the dark watching a Hollywood film featuring our favorite stars, there's also the undercurrent in our hearts and minds rooted in our personal history with the screen idols we know and love. We don't so much watch these larger-than-life heroes and heroines as get absorbed in them as they play out for us emotional possibilities we usually don't realize in our own lives. We return again and again to spend time with certain special performers, because they come to feel like an extension of ourselves. Through the years, our bond with them can act as a kind of drug that can make us feel larger, more adventurous, fuller than we are on our own.
As I was growing up, movie superstars seemed to embody simpler archetypes than those of today. There were warriors like John Wayne, virtuous father figures like Jimmy Stewart, sublime charmers like Cary Grant, and cynical antiheroes like Humphrey Bogart. In some ways, these traditions have continued. We've had warrior Sean Connery, good daddy Tom Hanks, beautiful Robert Redford, and cynical Jack Nicholson, who, whatever his role, always seems to know what evil lurks in the hearts of men. But in other ways, our screen world has changed dramatically.
It used to be that the stars played much the same character from movie to movie, each time offering us comforting echoes of an archetype or two, reassuring us of the continuity with the past. But increasingly, today's stars insist on playing roles outside their familiar repertoire. Perhaps they were influenced by the groundbreaking thrill of Marlon Brando's getting off his motorcycle, stuffing his cheeks with Kleenex, and romping around the garden with his grandchildren. In the recent Hollywood, we've all learned how much a screen idol who tries out a different kind of character can change the chemistry of a film. Some of this year's most provocative movies showed us this disorienting, but sometimes thrilling, screen chemistry at work.
Lumpy, mumbling, unbeautiful Russell Crowe has exhibited an astounding range that's unusual for a movie star: from schizophrenic mathematician to fatherly boxer, from Hestonesque Roman gladiator to cerebral tobacco-industry insider. Last year, he bounced from seductively homicidal outlaw in 3:10 to Yuma to a scruffy, potbellied, inarticulate cop in American Gangster, in which he plays a plainclothes policeman who stumbles upon a million dollars in crisp, new, unmarked bills in the trunk of a drug dealer's car (maybe from the French Connection). Crowe flabbergasts both cops and robbers by actually turning the money in. But his honesty doesn't ingratiate him to his fellow cops. Instead, in a corrupt police department, it gets him the reputation of a dangerous freak of honesty.
Eventually Crowe is moved off the street and put on special assignment to track down the city's big drug dealers. His target becomes Denzel Washington, an elegant and impeccably got-up drug tycoon named Frank Lucas. Silky smooth and ingratiating, Washington conveys a barely submerged aura of danger in whatever he does; he's capable of sudden, shocking violence whenever he feels circumstances demand it. He sees himself as an inspiration for black men who want to be rich and powerful in a world in which the odds are stacked against them. To rise to the top, he's willing to defy whatever stands in his way–even the mafia–and buy dope wherever he can to become the most successful dealer in the world. And at the top, he's surrounded by precious objets d'art he polishes and pampers. We, too, could get seduced by beautiful stuff, even if it's a lot of trouble.
American Gangster explores the moral ambiguities of the drug trade by making a "bad guy" so appealing to the audience that our sympathies subtly shift from honest cop Crowe to Washington's classy, albeit ruthless, drug dealer. It skillfully introduces "villains"—like bad cop Josh Brolin—whom we're cued to feel are much worse than the bad guy played by the irresistible Washington, whom we've cheered on in so many previous films.
Underplaying his role, Russell Crowe pitches his performance to be a perfect low-key counterpoint to the dazzling Washington. He drifts in and out of range and awareness, disguising himself or blending into the crowd, always holding back some of his power, making sure he's underestimated until he's ready to strike. The two stars are kept apart until they finally come together to cut a deal at the film's conclusion. After hours of debate and negotiation, they have a final moment of shared insight and mutual understanding. As they make common cause, all the suffering that Washington's drug- dealer character has created fades into the background. In the mythic world of Hollywood and its archetypes, we're finally allowed to root for both the good guy and the bad guy.
In today's Hollywood, George Clooney, with his glamour, charisma, and light-footed charm, is probably the closest thing we have to Cary Grant. But in Michael Clayton, he shows us a slumped body and hangdog face we haven't seen before and draws us into his portrayal of a loser with dwindling self-respect for whom time is running out. After years of working at a high-profile law firm, he still hasn't made partner. Instead he's become a bottom-of-the-totem pole "fixer" who gets to clean up the messes that the firm's wealthy clients leave behind when they get in trouble. As one character puts it, he's the firm's "janitor." Michael hates his job and his clients, but it's a living.
The film opens with an outlandishly psychotic monologue by a brilliant bulldog litigator named Arthur (played by Tom Wilkinson), who's snapped after six years of working on a case involving the firm's largest client, a chemical manufacturer being sued for billions by hundreds of the family members of people killed by a toxic weed killer. Appalled by what he's devoted himself to doing, Arthur has stopped taking his meds for manic-depression, gone crazy, and stripped naked during a key deposition for the case. Clooney is dispatched to sober him up and make sure he doesn't botch the lawsuit on which the future of the law firm depends.
Along the way, Clooney sees what Arthur has discovered about the culpability of the chemical manufacturer and why he's flipped out. It turns out that the weed-killing client, their in-house attorney (hyperalert Tilda Swinton), and the managing partner of Michael and Arthur's firm, all know about the product's toxicity and the people it is killing. Michael eventually must decide where to draw the moral line as he realizes how aligned he's become with society's unscrupulous fat cats and greed merchants and the lawyers who protect them.
Michael Clayton is a thinking person's film. It explains very little, just lets the audience feel increasingly engulfed by a growing awareness of the bottomless corruption and ruthlessness of our world. As never before, Clooney leads us behind his dark, puppy-dog eyes to a weakness and uncertainty we've never been allowed to see before. It's his most unglamorous role and–just as was true of Paul Newman in The Verdict–the resonance of unexpectedly seeing our warrior/loverboy hero in the role of a loser offers the audience an emotional wallop.
If you're looking for a contrast with the films I'm describing here, you should check out Academy Award front-runner, No Country for Old Men, a movie that clearly set out to cast nonstars in its leading roles. Tommy Lee Jones plays as a bone-weary sheriff, Javier Bardem is a blood-curdling villain looking for his $2 million from a drug deal gone bad. The putative protagonist is played by barely recalled Josh Brolin (the bad cop from American Gangster), who's trying to hide and hold the money, even if it costs him his life. From beginning to end, the film's codirectors, Joel and Ethan Coen, delight in defeating the audience's expectations, and the casting of nonstar Brolin is the key.
As we wait for the usual subliminal cues that come from seeing a familiar star up on screen, all we have to go on about Brolin comes from the immediate impact of what's unfolding with so many twists and turns on screen. We find ourselves unable to anticipate how this morality play is going to turn out, and realize how much of our usual movie experience is guided by our awareness of who's the hero and who's the villain, and how thrilling it can be to have to find our way without the familiar signposts.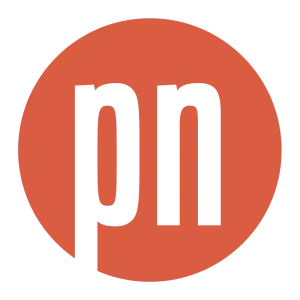 Frank Pittman
Frank Pittman, MD, was a longtime contributing editor to The Family Therapy Networker.
Related Topics
Online Courses